COLLEGES WEEK: Supporting people and supporting communities
Published

Thursday 22 Oct 2020
It's Colleges Week, an awareness campaign to highlight the superb work undertaken by the further education sector.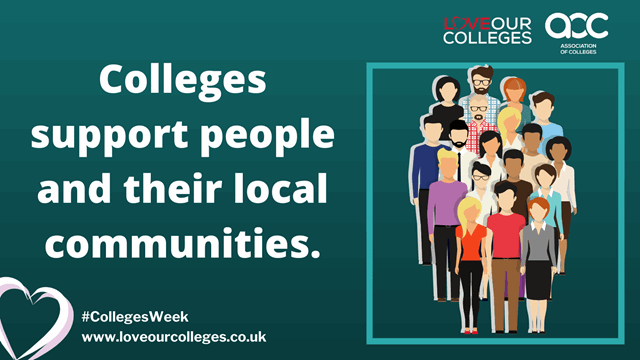 Related:
COLLEGES WEEK: Economic rebuild
COLLEGES WEEK: Supporting industry
COLLEGES WEEK: Innovation & designing the future
COLLEGES WEEK: The Covid-19 response
All week we're showcasing the work of the College, to help raise awareness that the sector and the fact that it is at the centre of the biggest issues and challenges of present times, and is central to rebuilding the economy post-Brexit and through COVID-19, strengthening communities, and supporting people through some of the toughest challenges we have faced.
Today's theme is supporting people and supporting communities.
We thought this would be a great opportunity to showcase the extensive work that Myerscough does with our fantastic students who require additional support to realise their potential. Known as SEND learners (Special Educational Needs and Disabilities), the College has a modern, state-of-the-art Foundation Learning Centre, highly qualified and experienced staff, and an Inclusive Learning support network. Staff involved in Inclusive Learning are experts in their field and provide high quality care, which ensures that learners with SEND are fully engaged in their studies and have ownership of their learner journey.
In recent years, Myerscough College has led the way in a number of SEND initiatives, some of which you can read about here:
Myerscough lead the way in SEND provision
SEND provision at Myerscough College
SEND learner Scores with specialist system
And find out more about Myerscough's Foundation Learning Centre at the College's main Bilsborrow campus HERE
Elsewhere in Myerscough's work to improve the lives of people in the local community, a number of initiatives have been introduced.
This includes the Upskilling Lancashire programme. This is a scheme where Myerscough College offers the opportunity for businesses in Lancashire to improve the skills of their employees,
Backed by the European Social Fund, the UpSkilling Lancashire project supports Lancashire based SMEs and micro businesses to increase the skills and capability of their employees, through advice, short courses, and information and access to apprenticeships, traineeships and work placements.
The idea of the programme is to assist businesses to identify, design, develop and implement work-force education and training programmes linked to the strategic needs of the business. The project also offers advice and guidance regarding networks for business support services.
In addition, Myerscough offers a comprehensive Short Course and Adult Skills programme, offering the chance to study a new leisure activity, boost careers with professional qualifications or improve general skills for learners of any age or experience.
Finally today, Myerscough College is proud to support local communities with charity fundraising and additional student support for a range of local initiatives.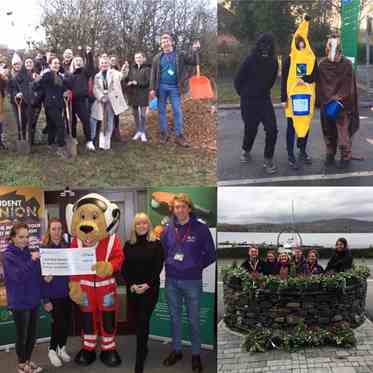 You can read some examples of this here:
Major tree planting projects underway
Students Wear It Pink for breast cancer research
Students hand over cheque to Charity of the Year
Students bloom with hotels partnership
by Dave Salmon
DSalmon@myerscough.ac.uk