Major tree planting projects underway
Published

Tuesday 3 Dec 2019
Students from Myerscough College's Bilsborrow, Croxteth and Witton Park campuses have been involved with various tree planting projects.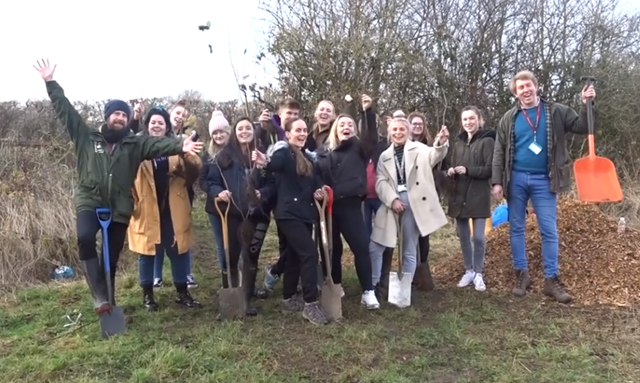 At Myerscough's main Bilsborrow centre, the greenspace department have started the process of planting a new woodland area on campus. This has involved two student groups contributing to the task of planting 500 trees donated by the Mersey Forest, a growing network of woodlands and green spaces across the North West, which has been creating 'woodlands on your doorstep' for 25 years. The Woodland Trust has also donated to the project.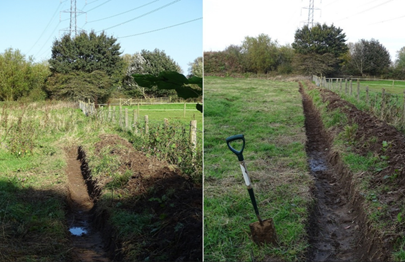 In return for the donation of trees, Myerscough are now fundraising to support this important tree-planting charity, enabling them to work with local communities to achieve greener and healthier neighbourhoods. The College will be carrying out a range of fundraising events over the next few months, ahead of Myerscough hosting an Arboriculture Careers Day in February.
The fundraising is already underway with Susanna Brandon, from Myerscough's greenspace department, running a 10K to raise donations for the campaign.
You can find out more about the campaign and donate HERE
Duncan Slater, Senior Lecturer in Arboriculture, said: ''Trees are very important for the well-being of people living in towns and cities, so we are supporting Mersey Forest this year for the work they do with local communities to achieve greener and healthier neighbourhoods.

''We will be carrying out a range of fund-raising events through to February 2020, culminating in our 'big day' on the 6th of February 2020, when Paul Nolan OBE of Mersey Forest will be attending Myerscough College as part of our Careers Day.

''We have set a target of raising £1000, which we hope to do through a series of activities by staff and students.''
Meanwhile students based at Myerscough's centres at Bilsborrow, Croxteth and Witton Park have been involved in the Mersey Forest's 'Big Climate Fightback' initiative, helping the scheme to plant nearly a thousand trees.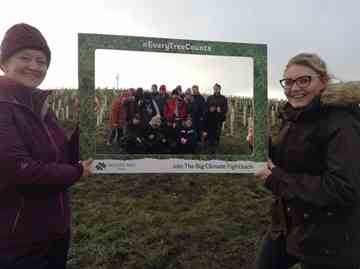 Croxteth students were involved in groundwork for the planting of 600 trees within the grounds of Croxteth Park, while Witton Park's Skills for Working Life learners joined forces with Level 1 Agriculture and Countryside students from Myerscough's Preston centre to help plant several hundred more in the grounds of the Woodland Trust's Smithills Estate, near Bolton.
by Dave Salmon
DSalmon@myerscough.ac.uk