Welcome to Myerscough College's Schools and Colleges Liaison Team. We aim to raise young people's aspirations and awareness of the opportunities that further and higher education can offer within the land based and sports industries. We want to ensure that students are making an informed decision about their future. Our team provides information, advice and guidance to assist students and those supporting them with the decision making process.
Our School and College Liaison Team has developed an extensive series of exciting activities for schools, colleges and prospective students that can be delivered either on campus or at your school. Our School Liaison activities are all aimed at helping young people find the best course at the most suitable level. Our learners can join us on entry level courses and could potentially progress through, A level equivalent programmes and undergraduate and post graduate degrees.  So making the right choices early on is important. We will help you make that choice.
VIP Day
To thank our schools and colleges for their continued support the Schools Liaison Team host annual VIP events. This is an opportunity to experience a behind the scenes tour, hear the latest Myerscough news, meet our departmental management teams and enjoy our fabulous campus and facilities. Book onto our next VIP day here.
Career Events
We are delighted to attend any of your career events to meet and advise students on Further Education, (school leavers), Higher Education (university level) and Apprenticeships. Our resources will illustrate the exciting courses Myerscough College offers in our unique countryside setting. The connection we make with your students is important to us and we will ensure the relationship continues after the event with invitations to our advice and open mornings.
Assemblies
Assemblies are a great platform to ignite student's interest, identify ambition and encourage vocation. Our presentation includes a tour of our dynamic courses and unique campus and informs on our inclusive entry conditions. The assembly focus is to empower and motivate students to be open to opportunities, to take action, arrange college visits, meet Tutors and complete applications.
Drop-in Consultations
Drop-in consultations offer students a relaxed, informal environment to chat and learn more about options available to them post 16. Often hosted during break or lunchtimes this is a positive experience for students to meet our Liaison Officer and explore course and career opportunities.  The students will be able to take home resources to inspire and support their planning process and the Liaison Officer will ensure the students are aware of forthcoming significant events.
Mock Interviews
We understand how important interview practice and experience is for all students and we welcome the opportunity to attend your mock interview events. Our highly trained team will emulate a real interview scenario and will encourage students to answer difficult questions, improve their communication skills and develop interview strategies. Each interview will be evaluated and positive, constructive feedback will be offered to staff and students.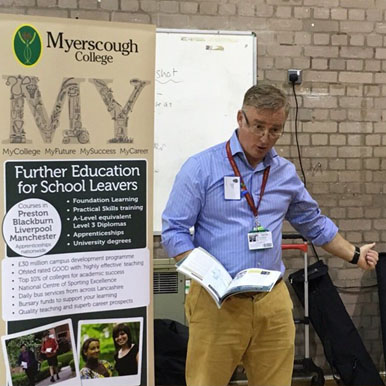 Nick Harrison
Schools and Colleges Liaison Coordinator
Tel: 01995 642167
nharrison@myerscough.ac.uk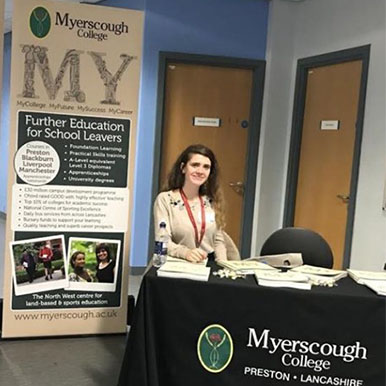 Amelia Bibby
Schools and Colleges Liaison Officer
Tel: 01995 642310
abibby@myerscough.ac.uk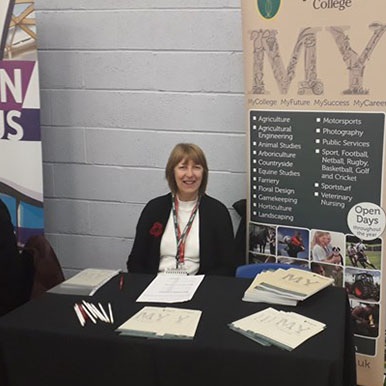 Angela Hey
Schools and Colleges Liaison Officer
Tel: 01995 642341
ahey@myerscough.ac.uk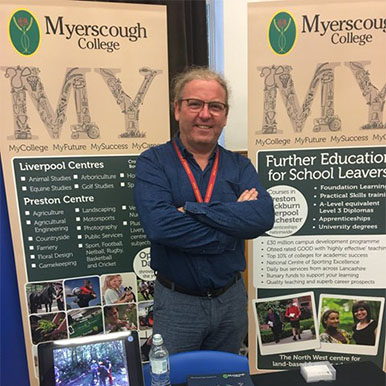 Paul Ryan
Schools and Colleges Liaison Officer -
Liverpool and Merseyside Schools
Tel: 0151 2287162
pryan@myerscough.ac.uk