Myerscough College has a long history of successful delivery, outstanding support and guidance, close employer links, high levels of customer satisfaction and a responsive 'can do' attitude. There is a friendly atmosphere which is repeatedly commented on from visitors to the College and this must originate from the staff and students. 
Our Vision is to:
• Be the leading college in the land based, science, engineering and sports sectors
• Be the natural choice for students, staff and employers
• Provide a highly skilled, creative and technical workforce
• Deliver excellent outcomes through inspirational and inclusive learning and services
• Build sustainability into all we do
Our Mission:
Inspiring Excellence 
Myerscough Values:
Learning: Our delivery will be high quality and innovative with students at the heart of decision making.
People: We will enable staff and students to fulfil their potential whilst promoting resilience, leadership, accountability and teamwork.
Sustainability: We will provide a happy, healthy, safe, supportive and sustainable environment in which to live, work and study.
FREDIE: We will advance FREDIE: Fairness, respect, equality, diversity, inclusion, engagement
Our Strategic Goals:
Strategic Goal 1: Learning
To provide excellence in learning we will:
Design, deliver and recruit with integrity to land based, engineering, science and sports qualifications in line with local, regional and national economic skills needs.
Provide excellent teaching, applied research and scholarly activity that creates curious and aspirational learners, improves achievement and transforms lives.
Enable students at all levels and contexts to develop their personal development and employability skills to enable them to achieve their aspirations and full potential.
Develop high level technical, creative and digital skills in staff and students.
Provide outstanding resources which are safe, industry relevant, cutting edge and standard setting.
Strategic Goal 2: People
Our greatest assets are our people. To support them we will:
Attract, retain and invest in high quality people through providing a supportive environment where staff feel listened to and valued.
Promote and advance FREDIE principles with a culture of fairness, respect, equality, diversity, inclusion, engagement.
Provide a safe, secure, healthy and supportive environment to live, work and study.
Develop strategic partnerships with universities, schools, local / devolved authorities, employers to enhance skills and productivity and align with local, regional and national skills needs.
Promote and embed a culture of ambition, innovation, resilience and high performance supported by coaching and supportive challenge
Strategic Goal 3: Sustainability
To support the College's long-term sustainability we will:
We will deliver ongoing value for money, including outstanding financial management and planning, which will effectively and efficiently enable quality outcomes for learners, good governance and the robust stewardship of College funds.
Deliver an annual plan that allows for ongoing investment in our resources.
Review College services and estate to improve resources, produce efficiency savings, financial, cyber and digital resilience and agility.
Promote and embed a green / sustainability agenda across all activities.
We acknowledge that our employees are our greatest asset.  
Working at Myerscough will allow you to enjoy the various fantastic centres, in rural locations at Preston, Liverpool, Blackburn and Manchester.

The College is committed to Equality, Diversity and Inclusion, providing opportunities for all, and respects that each person is different; ethnic origin, gender, disability, mental health, sexual orientation, age, religion and belief and economic and social need. The College is a Disability Confident Employer and is keen to help and support employees at work through the access to work scheme.

Myerscough College pledged to become a leading provider in Equality, Diversity (EDI) and Inclusion in the education sector. The 'Investors In Diversity' quality mark is awarded to establishments who strive to improve EDI practices within their organisation. Myerscough achieved the prestigious stage 2 award and, subsequently, is delighted to have received the stage 3 award – which means that Myerscough College is a 'Leader In Diversity'. Relating to this, the College have adopted the FREDIE agenda i.e. Fairness, Respect, Equality, Diversity, Inclusion and Engagement and it is expected that all members of the Myerscough team promote this agenda at all time.
A note to agencies: we do not accept CVs from outside agencies or recruiters unless specifically requested by us. Any such submitted CV's will not be eligible for referral fees and candidates will be treated as direct applicants to the College.
We encourage applications from committed, enthusiastic candidates who can help us live out our values and mission – have you got what it takes?

To ensure the safety and wellbeing of the students at Myerscough College, a Disclosure and Barring Service (DBS) check at Enhanced level will be required for all posts prior to commencement of employment.  The contents of such a disclosure will not in itself prevent a person being employed by the College.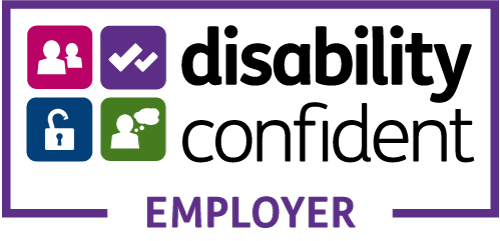 Academic Vacancies
Practical Lecturer in Arboriculture based at Preston Campus
 Do you hold a Level 3 FE Arboriculture qualification and would you like to be part of a team that helps shape a great learning experience for students? 
Predominantly, the role of a Practical Lectur…
Hours

The role is 37 hours per week

Department

Greenspace and Creative design

Location

Myerscough College (Preston)

Salary

£18,758- £26,674 per annum

Reference No

PRL001

Closing Date

Friday 25 June 2021
Application details
Support Vacancies
Digital Learning Advisor- Based at Preston
An exciting opportunity has arisen to join the Digital Learning and Skills Team as a Digital Learning & Skills Advisor 
As a Digital Learning & Skills Advisor, you are to provide pedagogical …
Hours

18.5 hours per week

Department

Digital Learning and Skills team

Location

Myerscough College (Preston)

Salary

£18,758 - £26,674 pro rata per annum relating to qualifications and experience

Reference No

DIL001

Closing Date

Friday 25 June 2021
Application details
Gables Livery Yard Assistant
An exciting opportunity has arisen to join the Gables Livery Yard Team as a Livery Yard Assistant.
As a Livery Yard Assistant, you will be required to ensure that the care and welfare of the horses i…
Hours

24 per week

Department

Gables Livery

Location

Gables Livery - Preston

Salary

National Minimum Wage in line with Age

Reference No

LYA

Closing Date

Tuesday 22 June 2021
Application details
Why work at Myerscough College?