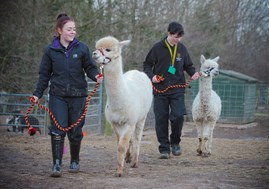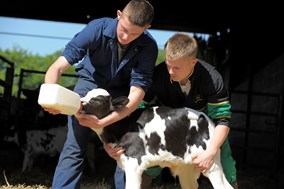 This page is specifically designed for applicants who are joining Myerscough College and have submitted an application for one of our part time 14-16 courses.
We will write to you directly once you have been made an offer. The letter will contain your sign in details. This link will redirect you to MyPage, our Student Login system. You can accept or decline your offer which can be found in the Messages tab. Please note that; if you have applied for a vocational area specific course, then you will only be asked to  accept this offer and not the offer for any additional English or Maths (as they form part of the main course).
Important Information
Information for Parents/Guardians including information on action they must take
Home Education From (if not completed in Part B)
Your first day - we will contact you directly with information about when your course starts and what you need to do to prepare! 
*All courses for Home Educated students are fully funded. Parents will be asked to complete self-declaration forms for Home Education when course offers are issued. Students can still apply if the transition from school to home education is ongoing. They only need to be formally home educated on the first day of their college course.  Parents will need to fund transport, clothing, equipment etc. themselves. Parents can apply for bursaries on a fractional basis if they meet the criteria. Information regarding bursaries is available on the Finance Page. The bursaries are marked 16-18 years but can be accessed by younger home educated students.
Quick Reference
Some of the terms that you may come across during the application process
Interview - In some cases you may be asked to come into College to attend an interview. We will contact you directly if this is required along with information on what to expect. MyPage (Student Login) - MyPage is an online student portal. You can use it to accept your offer, apply for accommodation, complete your consent and indemnity form, apply for a bursary and make payments. Your login details will be issued with your offer letter or via email. 
Health and Wellbeing Consent Form- This is a very important part of the application process. You can find it in the Details Tab on MyPage (Student Login) and must be completed before you enrol. If you are under 18 years of age then this must be signed by your parent or legal guardian or approved via the parent portal.
Parent portal - This is a tool for parents/guardians to use to perform a range of actions. During the application process it is mainly used to approve the submission of the consent and indemnity form.