Myerscough lead the way in SEND learning provision
Published

Wednesday 1 Feb 2017
Myerscough College has been actively involved in improving the quality of learning for people with special educational needs and disabilities.
Last year the Department for Education (DfE) awarded additional funding to the Education and Training Foundation (ETF) to support the delivery of high quality provision for people with Special Educational Needs and/or Disabilities (SEND). Landex (Land Based Colleges Aspiring to Excellence) are a partner in the delivery of improving this provision, and as a member college Myerscough, along with Warwickshire and Wiltshire Colleges, were chosen to work on the project.
The SEND project is driven by the College's Inclusive Learning team, with the overall aim to develop provision and good practice. Staff involved in the Myerscough SEND project are experts in their field and provide high quality leadership of the project as well as development, information, advice and guidance. This ensures that learners with SEND are fully engaged in their studies and have ownership of their learner journey.
The Myerscough College SEND project has been recognised as one where best practice has been undertaken and as a result shared with other educational institutions in the post-16 sector across the country.  Myerscough College has a strong reputation for its provision for learners with SEND in the post-16 education sector and has worked on a number of key components of the project.
Specifically, this has included the development of a free, online self-assessment tool, which allows education providers and local authorities to gauge their effectiveness of supporting young people with special educational needs and disabilities, as well as development of a good practice guide and also the delivery of CPD (Continuous Professional Development) events, with the aim to enhance the knowledge, skills and understanding of teaching practitioners and tutors.
Val Senior, Head of Inclusive Learning at Myerscough College, has been leading the project. She said: ''We've developed and produced a self-assessment tool which has been downloaded and used by practitioners and managers at more than two hundred colleges across the country.
''We then planned, hosted and delivered a CPD conference, called 'SEND - Managing and Ensuring Inclusion for Study Programmes', to a large number of post-16 providers across the north. We hope to deliver this to our own study programme leaders in the coming months.''
The CPD conference proved to be such a success, that Myerscough's Abbie Thomasson, Assistant Head of Inclusive Learning, has been invited to Rugby College later this month to share the findings and best practice even further.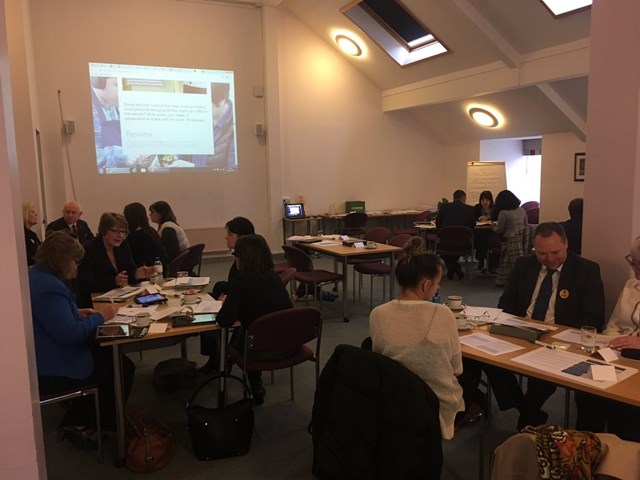 Myerscough received excellent feedback from attendees of the CPD Conference, including from Kath Chamberlain, Student Support and Wellbeing Transition and High Needs Manager at Blackpool & the Fylde College, who said: ''That is one of the most useful training sessions I have attended. It was well thought out and delivered and very informative and professional. I usually attend conferences and come away a little weary and having learnt "something" that was worth the time/journey. On this occasion the interaction promoted learning but also vital networking.
''Chatting to my colleagues on the way out from a different foundation learning department , I would describe them as "buzzing" with new ideas.I am delivering more training myself and will be incorporating some of the content particularly around bespoke programmes and progression.
''The self-assessment tool is ideal, and I am so impressed with the way that one document has so many links to useful websites and research.''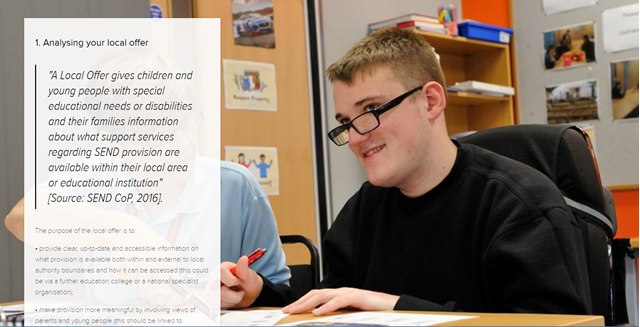 Val Senior adds: ''We've also produced an effectiveness guide for post-16 providers with lots of links and examples of good practice in this area. In addition, Myerscough are also using the online tool to help move forward our provision in SEND for both FE subjects and in apprenticeships and skills".
''How it affects students – college hopes to utilise this expertise to provide a fully inclusive learning environment for our SEND learners.''
''We're proud that Myerscough College has been given this opportunity to share good practice for SEND learners both here and across the country, and we'll be continuing to deliver further sessions and promote SEND provision at a number of Landex events.''
''The self-assessment tool, practice guidance and CPD all mean that teaching staff, college leaders and governors will be able to better understand the impact of the SEND reforms on their working practices. Overall, the project has grown capacity for working with SEND learners in all settings.''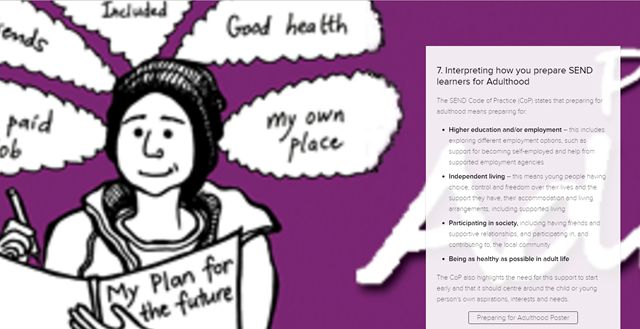 For more information, click the following link:
http://www.et-foundation.co.uk/supporting/support-practitioners/special-educational-needs-disabilities-send-resources/
Share this article
by Dave Salmon
DSalmon@myerscough.ac.uk
Back to news