World Champion Blacksmith visits farriery students
Published

Wednesday 16 Nov 2016
Myerscough College's farriers were honoured to receive a visit this week from five-time World Champion Blacksmith, Steve Beane.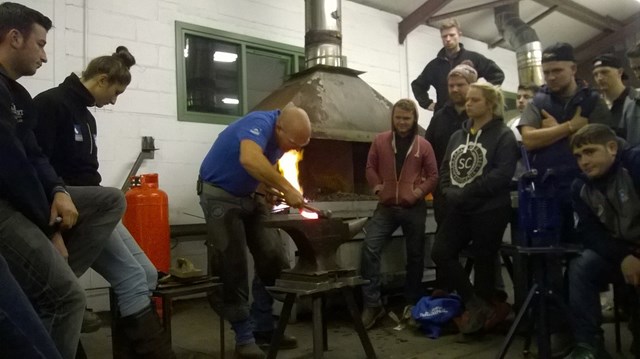 The Yorkshireman was invited along to the College, for what is now a regular visit, to give some of our farriery apprentices his expert advice and a diploma demonstration.
Steve Beane is one of the industry's best known names and won the world blacksmith title, held annually in Calgary, for four consecutive years between 2009 & 2012, before claiming the crown for a fifth time in 2014.
Steve said: ''I was delighted to be ask to come and teach the students ahead of what is a crucial time for them. I showed them exactly the standards they'll have to reach to pass''.
''Having been through it myself I can prepare them. It's tough after four years for their futures to hang on one exam but they'll be more ready now for the task they face. They are a good group of students who should do well''.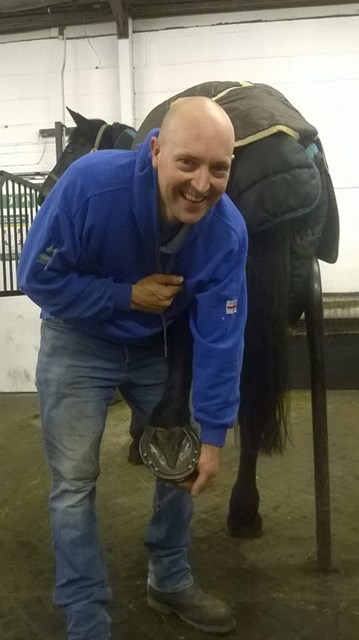 Allan Worthington, lecturer of Farriery of Myerscough College, said: ''It's great that a five time world champion is here. I've known Steve for a number of years through friends and was delighted when he once again agreed to give his time up to be with us''.
''Having guests of this calibre at the college adds to the whole student experience here. We can teach them to a high standard but people like Steve have the credibility to inspire them even further. He's shown them what systems to use to get them through. The students are a good strong group so fingers crossed that they have a good day when exam time comes''.
''We've been delighted to have Steve here. It shows the great contacts within the industry that Myerscough College has and it's a great experience for the group to meet somebody so well regarded within it''.
Students undertake more than four years of training, before preparing for their final assessment to pass the Worshipful Company of Farriers (WCF) qualification.
The photographs show Steven giving his demonstration in the forge at Myerscough College.
by Dave Salmon
DSalmon@myerscough.ac.uk