Planning permission granted for multi-million pound Croxteth redevelopment
Published

Wednesday 12 Oct 2016
Planning permission has been granted for a multi-million pound development of Myerscough College's Merseyside campus at Croxteth Hall Park.
Liverpool City Council has given the green light to the proposals, meaning a £3.5m scheme that would see teaching facilities expanded in the grounds moves a step closer.
When complete, the Myerscough College Croxteth Centre would comprise of single-storey buildings sited behind a wall opposite the Home Farm area of the site. It's currently occupied by Glendale, the company which maintains the city's parks.
The scheme would see the College investing £1 million into the project, with an additional £2 million from the Government and £500,000 from Liverpool City Council.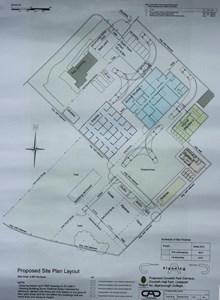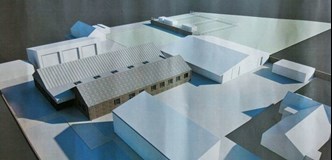 A plan of the new training facilities shows three animal studies blocks along with stabling, aviaries and pens for goats, alpacas and hens. The proposed new structures are adjacent to the grade II listed former Laundry House, and when built will see two buildings demolished and an animal studies teaching block built. Two other buildings would be converted for animal housing and dog grooming.
There would also be a third animal studies building for reptiles, amphibians and tropical species as well as accommodation for staff and students.
In addition there is a midden, bale yard and open-fronted shed. The College has pledged to employ local workers and apprentices during construction.
Myerscough Liverpool was first established in 1999 in partnership with the city council and over time has developed to provide a range of courses
The plans to develop Croxteth Hall are subject to referred to the Secretary of State, as the proposed build is on Green Belt land.
Myerscough College provides a very specific, vocational and land-use based education service, which is the only offer of its kind on Merseyside. The existing facilities are considered to be unfit for purpose and Liverpool City Council planners said their preferred option was the proposal that was submitted, as it has been demonstrated that there would be no detrimental impact on the Green Belt setting or on the adjacent Grade II listed buildings.
The plans will also see the majority of current buildings and the majority of structures on the proposed site being demolished to allow for new build development. The two retained buildings will be converted. No listed buildings or curtilage walls will be impacted as a result of the build.
Prior to submitting this application Myerscough College carried out a review of their facilities at Croxteth Park, as the College wished to enhance their facilities but were unable to invest in general teaching resources because they are mainly located within Croxteth Hall which is Grade II* listed building and are shared with Liverpool City Council. The options ranged from the College continuing to operate from the existing facilities with limited capital investment to relinquishing all facilities at Croxteth Hall Country Park and constructing a new campus elsewhere in Merseyside.
It was concluded that an option in the middle would be the most viable and cost effective, consisting of a hybrid of new build and refurbishment.
Myerscough Liverpool was first established in 1999 in partnership with Liverpool City Council (LCC) to support the delivery of the college's Merseyside work based learning contract at Croxteth Hall. Over time the facility has developed to support the delivery of full time, part time and short courses in both land-based and sports subjects including Animal Care, Arboriculture, Equine and Horticulture.
Share this article
by Dave Salmon
DSalmon@myerscough.ac.uk 
Back to news