OSCA winning performance from Myerscough cricket student
Published

Thursday 8 Sep 2016
A Myerscough College cricket student could be in line for a national award after being recognised for his exceptional services to recreational cricket in Lancashire.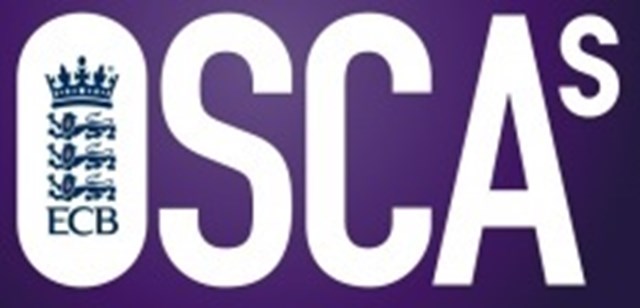 Mike Askew has been given the Lancashire Cricket Board's 'Young Volunteer' award in the Outstanding Service to Cricket Awards (OSCAs). In addition, the LCB has submitted a nomination to the England and Wales Cricket Board for Mike to be considered for the national Outstanding Service to Cricket Award.
Mike has been nominated for his involvement in the Chance to Shine programme, assisting coaches within schools competitions. In addition to helping with umpiring and scoring during the tournaments Mike also assisted LCB with administration and coordination of the tournaments as part of his study project.
Mike said: ''I would like to thank the LCB for allowing me to volunteer, and it is a real honour to win this award.
''It was great to play a massive part in the organisation of the Lancashire Lady Taverners Indoor tournaments and also the North finals held at Emirates Old Trafford."
Andrew Fletcher, Course Leader in Foundation Degree Cricket Coaching, said: ''Thanks to LCB for allowing us to become involved in what they do. It's an excellent opportunity for our students and Mike worked really hard showing a wide variety of academic and professional skills and abilities, including time management, communication, team working and organisation.
''We're very proud of Mike's achievements and are looking forward to seeing his progression as he continues study at UCLan and where his career takes him after that.''
LCB Education Manager, Rudra Singh, said: ''Mike has been a tremendous help and support in assisting LCB with its schools' Chance to Shine Indoor and Outdoor competitions over the past two years as a volunteer.
''Mike has worked really hard and shown a lot of commitment. He has been an outstanding volunteer. We would like to thank Mike for his fantastic work. Long may it continue."
20-year-old Mike completed his Foundation Degree in Cricket Coaching this summer and is now about to top up his studies to a full degree.
The LCB's OSCAs recognise the achievements of grassroots volunteers who work week in, week out to ensure that clubs get the game on. Its aim is to reward cricket's unsung heroes and recognise the contributions and efforts of grassroots volunteers from all over Lancashire.
Each year, clubs nominate their chosen volunteers who they believe go the extra mile. A judging panel, as selected by LCB, met together and decided on the below nominees, declaring that their outstanding service to the game should be recognised. The winners of each category are then submitted to represent Lancashire at the NatWest OSCAs at Lord's next month.
Bobby Denning, Managing Director for the Lancashire Cricket Board, said: "The recreational game is quite simply about volunteers who are involved in the game because of their passion for it. On behalf of the LCB Directors and staff, we thank the volunteers we have recognised with an OSCA, particularly as they don't always get the thanks they deserve. Their contribution is significant."
by Dave Salmon
DSalmon@myerscough.ac.uk
Back to news