New apprentices engineer their career at Myerscough College
Published

Friday 20 Sep 2019
This week sees the start of the new term and another intake of engineering apprentices across rail, construction and land-based engineering programmes.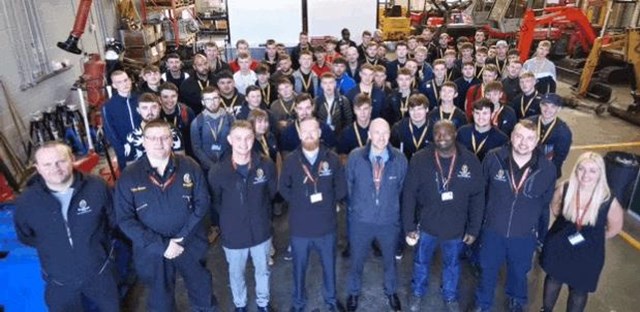 More than seventy learners have embarked upon new careers in sectors where there are clearly identified skills shortages.
Employer Services Manager at Myerscough College Lee Price, said: "It's always exciting to enter a new academic year and see the intake of new engineering apprentices. This year we see record numbers across our provision as we work with more employers. There is always talk of a skills shortage across engineering and STEM subjects and we are proud to be part of the drive to bring new talent into the industry.
"Our learners mostly attend on block release with intensive off the job residential training here at Myerscough College. We work closely with a wide range of employers and recruitment this year has been amazing with some positions attracting over 50 applications.
"Plans are already in place for our next intake in 2020, with careers events and recruitment events from some of our key employers usually taking place in the spring."
For more information on any of the apprenticeship and engineering programmes at Myerscough College please contact Employer Services on 01995642255 employerenquiries@myerscough.ac.uk
by Dave Salmon
DSalmon@myerscough.ac.uk