#NAW2019 - Myerscough College apprenticeships are pitch perfect at Blackburn Rovers Football Club
Published

Wednesday 6 March
Blackburn Rovers Football Club is the latest in a long list of Football League clubs to choose Myerscough College as their sportsturf apprenticeships delivery partner.
Over the past three months, Rovers have worked closely with the College's Employer Services Team to recruit two new sportsturf apprentices into their Grounds Team. We recently caught up with the new recruits, Tobias Stewart & Thomas Haworth, who were working under the direction of Head Groundsman, Craig Faulkner, at the teams Brockhall Senior Training facility. As part of their apprenticeship Tobias and Thomas will learn a wide range of industry specific skills, as they work towards achieving the Sportsturf Operative Level 2 apprenticeship.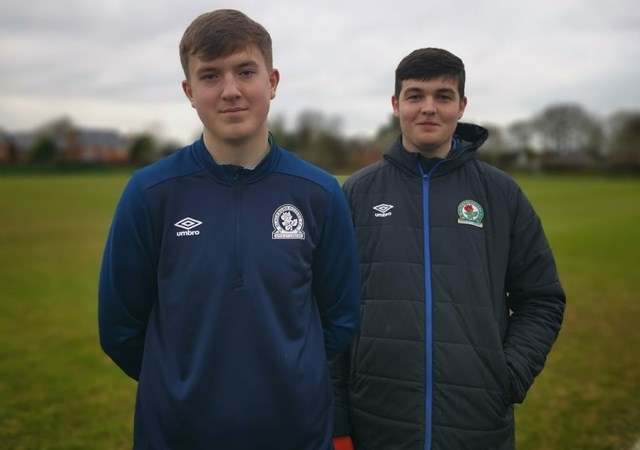 These are split down into the skills, knowledge and behaviours associated with the profession of groundsmanship, and is a new apprenticeship standard developed by the Institute of Groundsmanship (IOG), in partnership with employers. At the end of the programme apprentices are independently end point assessed and graded.
Tobias said: "I was at college full time, saw the apprenticeship and decided to apply. For me the apprenticeship gives me the chance to gain a qualification, get real hands on work experience in the role and also get a wage at the same time.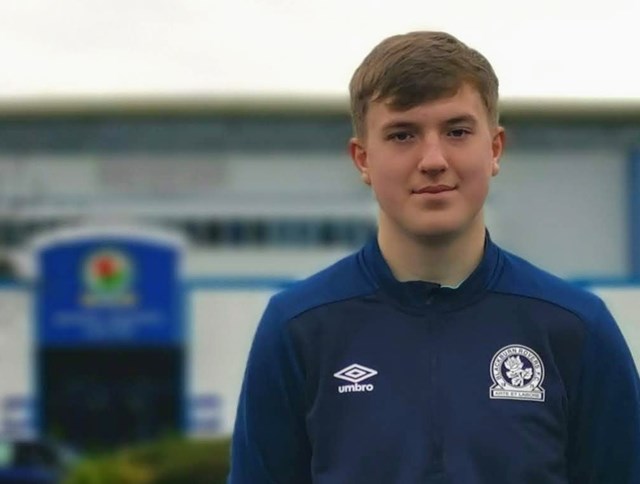 ''It's a win-win for me in all areas and I would definitely recommend apprenticeships to other young people as a great way to start a career. I hope to develop in my role and one day be a Head Groundsman myself."
Thomas said: "I previously did a sport course at college and knew I wanted to work within the football industry. This apprenticeship was a great opportunity and I am really looking forward to developing in my role as I gain more skills and technical knowledge.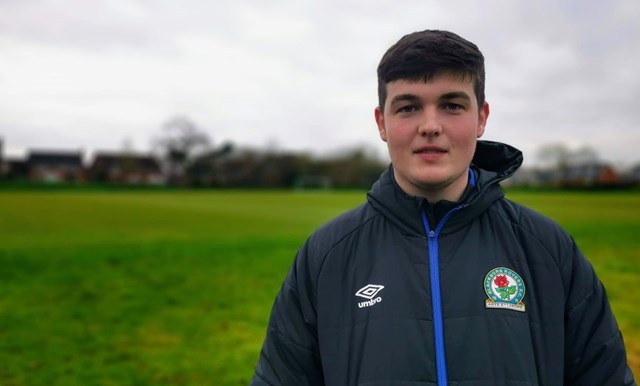 ''It's great to think my work can have an impact on the performance of the team. With the apprenticeship I get to learn and earn all at the same time which is fantastic. I am learning new skills every day and looking forward to developing in my role."
Craig Faulkner, Head Groundsman at Blackburn Rovers' Brockhall facility, said: "It's fantastic that the Club have invested in our team, allowing us to train and develop two new recruits, and to bring two additional young people into the industry.
''We have a longstanding relationship with Myerscough College, who have assisted us with training to the highest industry standards. Our apprentices are supported in the workplace with regular visits from their College tutor, technical workshops and also access to an e-learning environment where they can log training and complete any knowledge assignments.
''We are looking forward to seeing how x and y develop as they progress through their training programme. Apprenticeships are a great way for us to increase the skills base within the team, and also to succession plan for the future."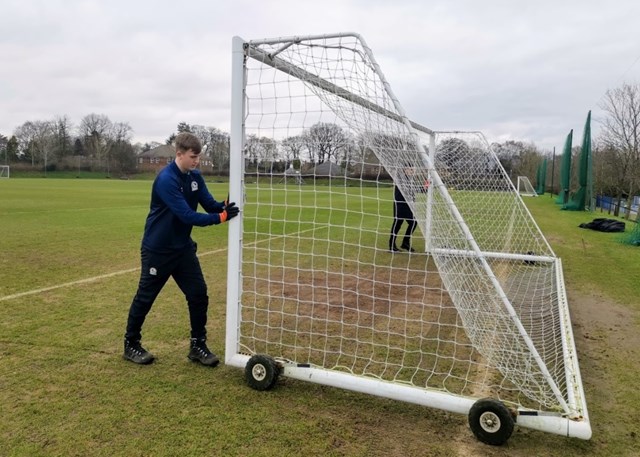 Employer Services Manager at Myerscough College, Lee Price, shared his thoughts on recruiting apprentices: "We assist employers across the country to recruit and train apprentices. It's fantastic that Blackburn Rovers have again chosen us as their sportsturf apprenticeships provider and I am looking forward to seeing the journey they make as they develop in their new roles.
''If any employers are unsure about apprenticeships, or the recruitment process, then they can get in touch with our expert Employer Services Team who will support them every step of the way. This service is completely free of charge to all businesses choosing Myerscough College as their apprenticeships provider."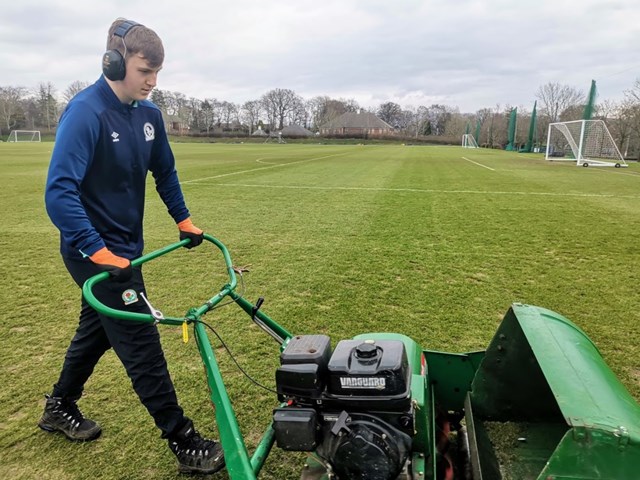 For more information on Apprenticeships or other skills training at Myerscough College please contact Employer Services on 01995 642255 or email employerenquiries@myerscough.ac.uk
The main photograph shows apprentices Tobias and Thomas with Myerscough College tutor Nathan Staines, and Blackburn Rovers Senior Training Centre Head Groundsman, Craig Faulkner.
Share this article
by Dave Salmon
DSalmon@myerscough.ac.uk 
Back to news