Myerscough students hand over charity cheques
Published

Tuesday 4 Jun 2019
Myerscough College students have raised thousands of pounds for charity this year.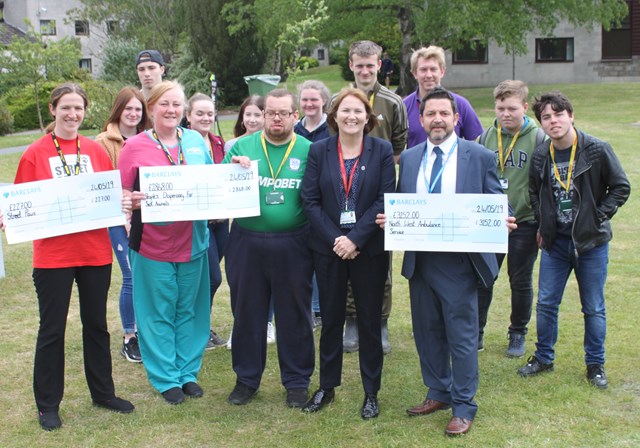 In total, well over £6,000 has been raised, that is being split between the North West Air Ambulance, the PDSA and Street Paws.
Myerscough Student Union undertook a a number of different activities, including attending Garstang Victorian Festival with a Coconut Shy, sponge throwing in stocks, cake sales, gate collections, and raising money from supermarkets.
Jake Jones, Myerscough Student Union Liaison Officer, said: ''Every year we present the money raised by our Student Union for their chosen charities and introduce our new one for the coming academic year.
''The total raised is a great achievement and we're delighted to hand over that amount. Hopefully we can beat this total and this time next year we can hand over a cheque for an even bigger amount.'
''We work with a variety of different subject area groups, including Foundation Learning and Horticulture, and work closely with National Citizenship Service.
''A huge thanks to all those who gave up their time to raise money for these great charities, each year we ask all students what charities they would like to support, then we have a vote, so ultimately, these charities are chose by the students.''
The photograph shows the cheques being presented to the charities by the Myerscough Student Union.
by Dave Salmon
DSalmon@myerscough.ac.uk 
Back to news