Myerscough student shaves head to help cancer suffering uncle
Published

Friday 27 Jan 2017
A Myerscough College student is appealing for donations after she had her head shaved to raise money for cancer treatment for her Uncle.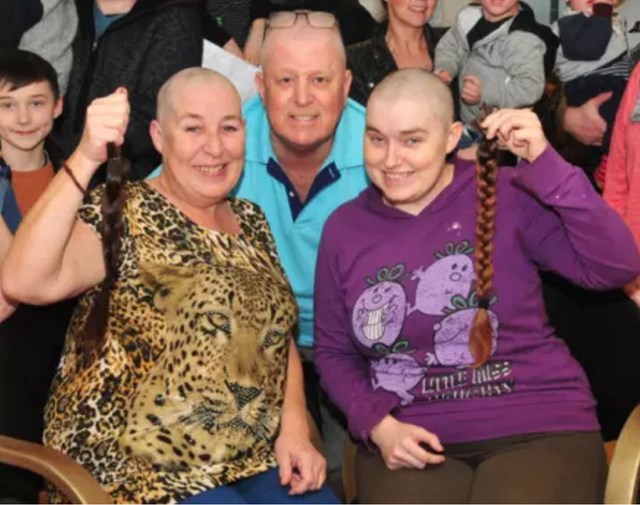 After learning her relative was given just a year to live, Louise Martin sacrificed her waist-length hair for the cause, teaming up with her mum, Anne, for the head shave, earlier this month. They have so far raised more than £1,500 towards the cost of sending their Uncle for specialist treatment in Germany.
31-year-old Louise, from Chorley, juggles studying Animal Care at Myerscough College with her four children, She said: ''It's fantastic what we've raised so far.
''I'm also going to donate my plait, which is 45 centimetres long, to the Little Princess Trust, who provide wigs for children who suffer hair loss due to cancer treatment.
''We need £50,000 in total to get my uncle to Germany for treatment, so I hope people can help.''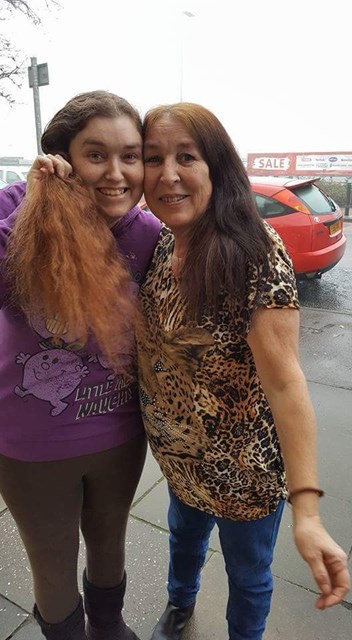 The photographs show Louise (purple top) with her mum before and after the head shave.
To donate, click here: http://bit.ly/2jwHGj5
by Dave Salmon
DSalmon@myerscough.ac.uk 
Back to news