Myerscough strengthen Colombian football links
Published

Wednesday 9 Jan 2019
A link between Myerscough College football and Colombia continues to flourish.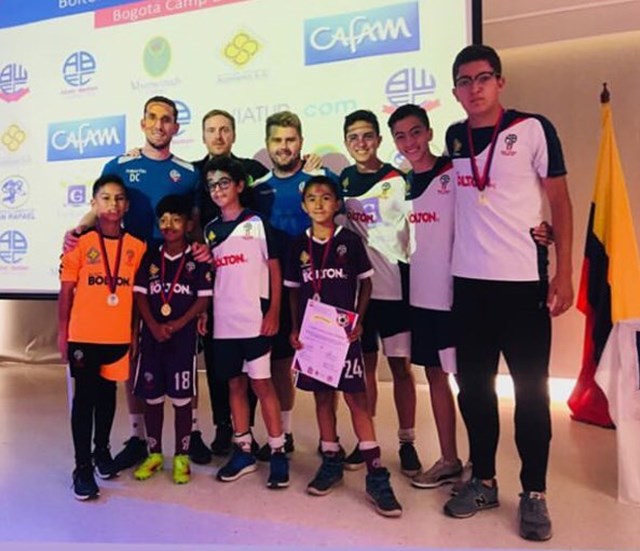 Over the festive period, tutor Andy Collins headed to Alset-Bolton FC, based in Bogotá, to deliver a training camp and sports science classes, along with two coaches from Bolton Wanderers Football Club, giving young players a unique opportunity to receive the classes and training.
Alset-Bolton Football Club is a pioneer in Colombia in conducting English football camps, with several thousand young aspiring players going through the programme so far. The aim of the partnership is to give young players the opportunity to study overseas, and so far a number of Colombian students have come to successfully study with Myerscough.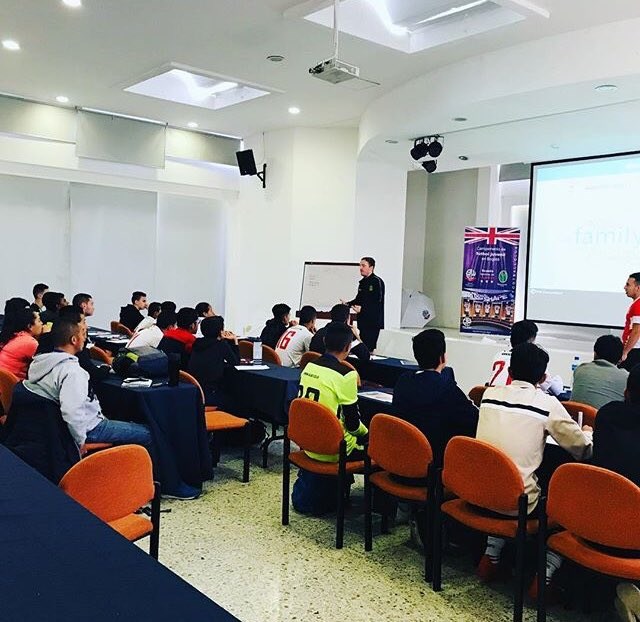 Andy Collins is a Senior Lecturer in Sport at Myerscough College and said: ''I have been over to Colombia a number of times now, creating an excellent link.
''There's no similar course or even football coaching qualifications available in South America, so I've been over there giving them coach education and developing the link further. To study and play in the UK is a lifelong aim for some of these kids.
''We've already seen results too from the students that have already come through at Myerscough. One has continued his studies in America, and two others are going to Spain, so we're giving them a pathway. The qualifications we offer are very highly regarded in Colombia.
''We delivered to kids aged from 8-16 teaching numerous subjects such as nutrition, psychology, analysis, anatomy & technical and tactical skills in sport, relating everything to football. We also helped the learners also improve their English skills, incorporating English as a vital component in all tasks and practical sessions.
''Interest in the courses from a number of applicants is very high, and we've held a number of interviews with individuals regarding coming to Myerscough College. The trip has strengthened the link further and generated a lot of interest in the college.''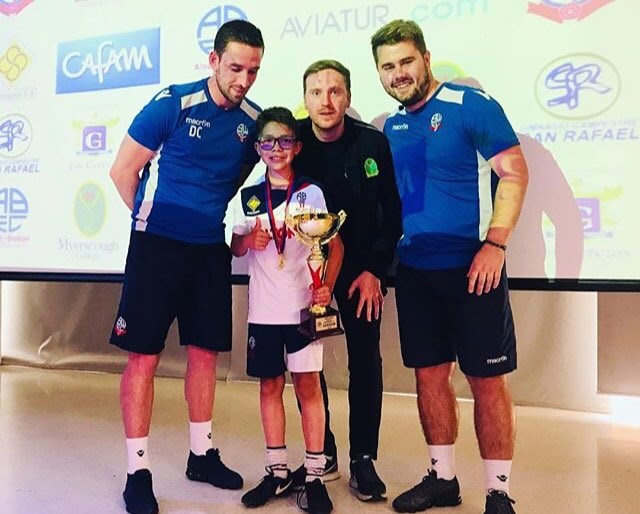 Alset-Bolton was launched in Bogotá in July 2013 by Malcolm Griffiths. There are now several hundred junior players involved, with regular trips to England organised, where various age groups come and play in organised tournaments.
by Dave Salmon
DSalmon@myerscough.ac.uk
Back to news