Myerscough hosts golf industry conference
Published

Friday 11 Oct 2019
Golf degree students have been given the chance to mix with some of the most inspirational people in the sector during a golf industry conference, hosted by Myerscough last week.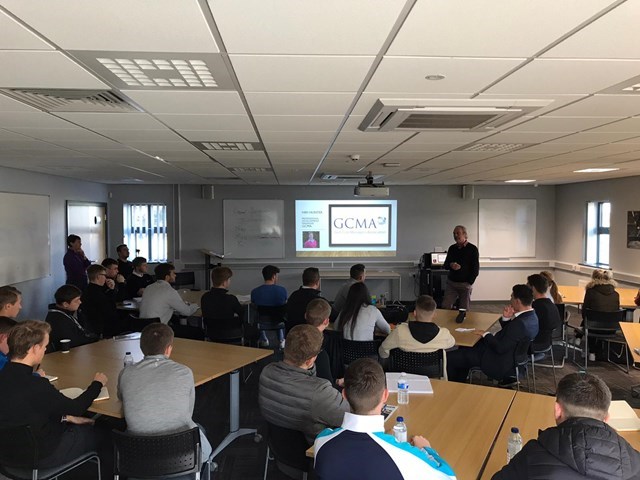 In a joint collaboration between University Centre Myerscough, the Golf Club Managers Association (GCMA), and Club Managers Association of Europe (CMAE), the event showcased a number of expert talks, case studies from industry representatives, and staff and student research.
Niki Hunter, Head of Education at the GCMA, delivered a talk about the power of networking and adaptability in the golf arena, and how the industry has changed over the last 80 years.
This was followed by the CMAE's Bill Sanderson, who gave an inspirational talk about how students can deliver the performance levels which ensure they survive and prosper in demanding times, leaning on various aspects of sports psychology and coaching.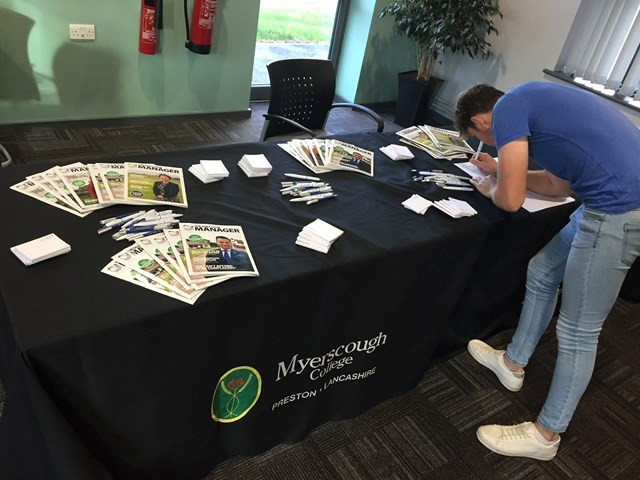 Nick Solski complimented this with a talk entitled 'the art of the possible', which detailed his journey through the golf industry from university to Russia, and then to the owner of 'booming and swinging' driving range.
Students had an opportunity to showcase their own research with the industry representatives and engage in professional networking.
Dr John Fry, Research Lead for Sport at University Centre Myerscough, said: "What makes the provision at Myerscough so unique is industry experiences which sit alongside the traditional academic provision.
"Myerscough students were exposed to a series of talks from industry experts about how to best succeed in the world of golf and business.
"A number of important lessons were discussed to help students as they embark on their careers in industry".
by Dave Salmon
DSalmon@myerscough.ac.uk
Back to news