Myerscough Gardens retain North West In Bloom for a fourth year
Published

Monday 2 Nov 2015
Myerscough College's Gardens have received another Gold Award after being named as the North West's Best Small Tourist Attraction at the North West in Bloom Regional Awards, for an amazing fourth straight year.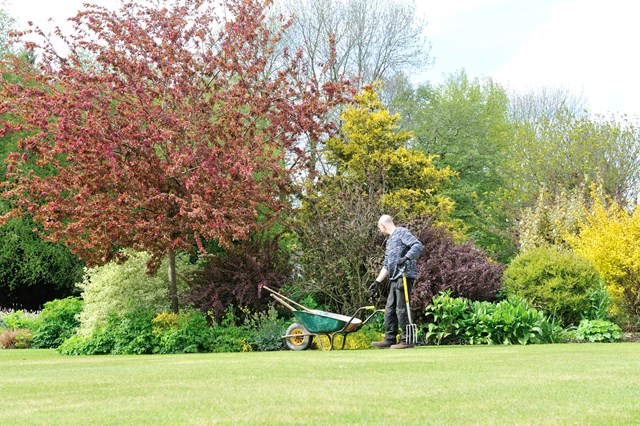 The judging saw Myerscough successfully defend the title first won in 2012. The achievement was recognised at a ceremony of the 2015 Britain in Bloom North West Awards, held at the Southport Theatre & Convention Centre over the weekend.
North West in Bloom is one of the largest environmental campaigns in the country and has run annually since 1964. It's aimed at encouraging local communities to care for their local environment through imaginative planting of trees, shrubs, flowers and landscaping, conservation and recycling projects.
The Regional Awards are judged by a panel of industry experts who look at factors such as horticultural excellence, community involvement, environmental friendliness and sustainability.
Ann Turner, Myerscough College's Chief Executive and Principal, said: "We are delighted that our gardens have once again been recognised by North West in Bloom as a leading Tourist Attraction in the area. We work very hard in maintaining them and making them an attraction that is both pleasing on the eye and popular with the general public."
We are extremely proud of the gardens here at Myerscough and we are pleased that the hard work of the team has been rewarded yet again''.
''This award recognises not just our beautiful gardens but the wider experience in Plantworld and our inviting Garden Tea Rooms.  Throughout the warmth of the welcome and informed, friendly staff ensured that we retained the award for an amazing fourth year.''
Myerscough Gardens are at the rear of the Plantworld centre and cover an area of more than an acre, and contain twenty themed plant borders set into a large lawned area, a pond and bog garden, a large collection of trees and an ornamental kitchen garden. The whole area, along with a tea room and garden centre, was first established more than thirty years ago and remains as popular as ever.
by Dave Salmon
dsalmon@myerscough.ac.uk
Back to news