Myerscough football student off to prestigious Italian tournament
Published

Thursday 15 Feb 2018
A Myerscough College football student is off to Italy next week for a prestigious European tournament after being named in the English Colleges FA National squad.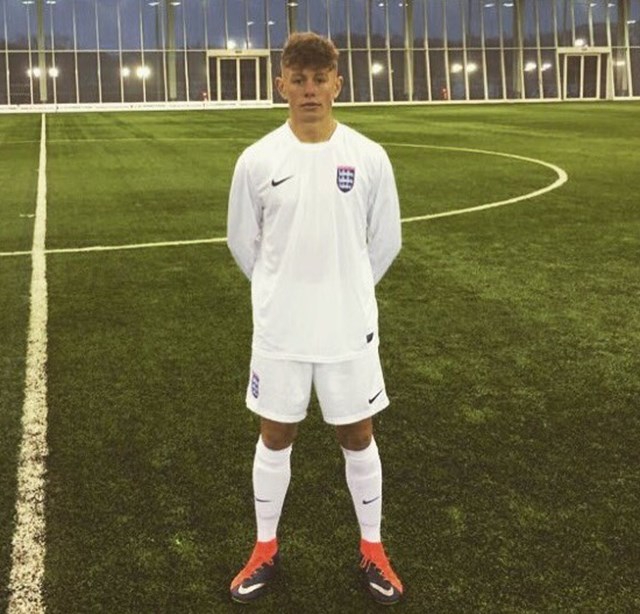 17-year-old Tom Preston, from Poulton-le-Fylde, has been named in the party to travel to Rome to play in the Roma Caput Mundi - an annual international football tournament where the best players from across Europe represent their countries at Under-19 level.
Tom, who is currently on a Level 3 BTEC programme in Football Studies, has already been part of the squad for fixtures against the Independent Schools FA and games against Australia and Welsh Colleges.
Once selected, players follow a similar programme to most national teams with structured meet-ups building up towards a tournament at the end of the season. In order to be eligible all players must be full-time students within a BCS (British Colleges Sport) or ECFA-affiliated further education college and should be playing within the British Colleges Sport or English Colleges FA football league and cup programme.
The ECFA squad fly to Italy on Saturday, February 17th and then return six days later.
The format consists of two groups of four with the winners then going into the final. England's group also features Italy, Romania and Wales with Albania, Lazio, Greece and Malta in the other.
Myerscough College's Football Development Centre Manager, Phil Brown, said: "Representing England Colleges is an outstanding achievement Tom and I'm pleased he's the latest in a long line of Myerscough students to be selected''.
"We pride ourselves in offering all of our football students every opportunity to develop, and the success of Tom is a good example of that. Our football courses contain a variety of exit routes across varying levels of the game as it is important we meet the individual needs of our students. The students are our primary focus and being able to offer them different progression opportunities ensures they enjoy the opportunity to perform as high as they can".
A spokesperson for the Association of Colleges (AoC) said:  ''This is a fantastic opportunity for (Tom and other) students to represent their college and country on the international stage.
''The standard at this year's trials was high so it's a massive credit to the players who were selected proving that they are some of the best within the English colleges system.''
Share this article
by Dave Salmon
DSalmon@myerscough.ac.uk
Back to news