Myerscough College to host female cricket coaching conference
Published

Thursday 5 Jan 2017
Myerscough College has been chosen to host a conference focussing on women's coaching in cricket.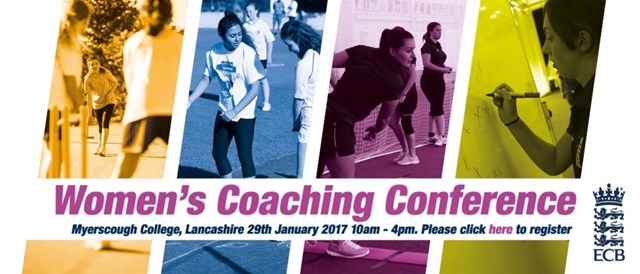 Myerscough's Bilsborrow campus will be the venue for the free event later this month, taking place on Sunday, January 29th, between 10am and 4pm.
The conference is being staged by the ECB and the Lancashire Cricket Board, a long term partner of the College, with the aim of maximising the impact of the ICC Women's World Cup being hosted in England later this year.

The aim of the conference is to bring women together, creating a relaxed and social environment in which they can develop their coaching skills & knowledge, build their local support network and learn and share new ideas to engage with players – inspiring them to keep coming back to the sport.
A spokesperson for the LCB said: ''The conference will be delivered by leading female coaches and former England players with support from the ECB coach development team, with a mixture of practical sessions and discussion groups. The focus in on upskilling coaches working in our clubs and communities with coaches of all levels welcome.
''This is an exciting time for the women's game and we hope that these conferences will help to support the development of your own local workforce.''
Share this article
by Dave Salmon
DSalmon@myerscough.ac.uk
Back to news