Myerscough College Open Day & Country Fair recognised in Lancashire Tourism Awards 2019
Published

Friday 8 Nov 2019
The 2019 Myerscough College Open Day & Country Fair has been recognised in Lancashire Tourism Awards.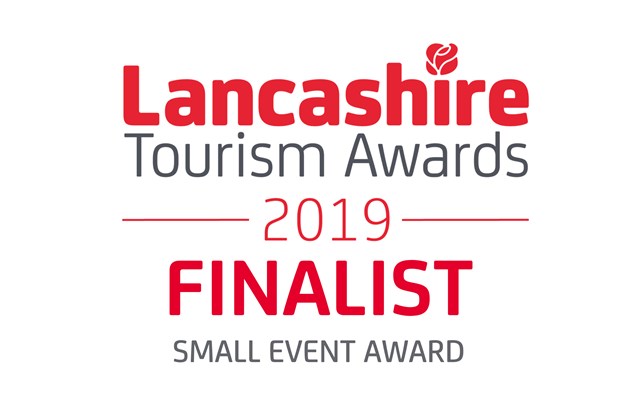 The prestigious awards recognise and celebrate the very best that Lancashire has to offer in terms of all aspects of the tourism sector. Myerscough's Open Day & Country Fair was a finalist in the category of Small Event of the Year (up to 15,000 visitors).
The ceremony was held on Thursday 7th November at the Pleasure Beach Arena, Blackpool, supported by Headline Sponsor, University of Central Lancashire and Host Sponsor, VisitBlackpool.
2019 was another bumper year for the Myerscough College Open Day & Country Fair, as thousands of people were welcomed to the College's main Bilsborrow campus to enjoy the excellent weather and the hundreds of attractions on offer.
The College's biggest event of the year is now well established as one of the best days out in Lancashire's outdoor events calendar. An action-packed family fun day out, the event includes a large array of demonstrations, shows and interactive activities from the College's many diverse subject areas as well as food, drink and entertainment. Prospective students also get the chance to see the beautiful campus at its best and chat with tutors and staff from each area.
The Open Day & Country Fair is a major undertaking for Myerscough and involves months of preparation by staff and students as well as working closely with dozens of partners, third party companies and exhibitors from across the county.
Blackpool-born professional ice-skater Daniel Whiston was guest presenter and entertained the audience, gliding through the twenty-two awards with great style.
Rachel McQueen, Chief Executive of Marketing Lancashire, said: "There are many reasons why almost 69 million visitors a year choose to come to Lancashire – for our events, attractions, hotels, pubs, restaurants, our stunning coastline, beautiful countryside, heritage, culture and lots more. Lancashire's amazing tourism businesses and the people who run them. The Lancashire Tourism Awards is about recognising the quality and talent that we have in our tourism industry.
''We must also acknowledge the levels of investment businesses are making; investment that enables us to constantly raise our game and gives Lancashire standout against the competition.''
by Dave Salmon
DSalmon@myerscough.ac.uk
Back to news