Myerscough College honoured in Lancashire Red Rose Awards
Published

Friday 11 Mar 2016
Myerscough College has been honoured in the 2016 Red Rose Awards.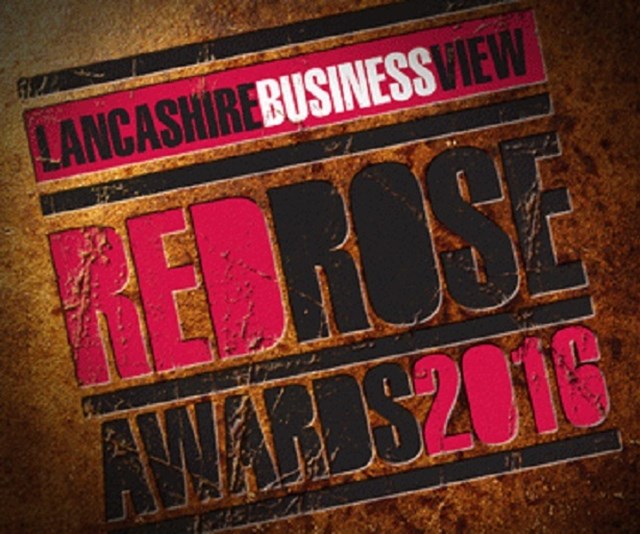 The prestigious ceremony at Blackpool's Winter Gardens last week recognised and celebrated the very best that Lancashire has to offer in terms of business, commerce and industry. Myerscough College was shortlisted in the category of Skills Provider of the Year.
The last 12 months have been a phenomenal success for Myerscough College. Myerscough is in the top 10% of all colleges nationally with record pass rates for both further and higher education students across the land-based and sport sector.
In 2015, as part of an ongoing £17 million campus development programme, Myerscough opened a state-of-the-art Animal Studies Centre, Foundation Learning and Apprenticeship building, an extension of our Motorsport Academy and a Turf Technology Unit. A second Sport Complex will be completed in the next few months.
2015 saw Myerscough strengthen its position as the skills provider of choice for students and employers, with extensive industry links. The College's substantial work-based learning and apprenticeship provision currently engages with in excess of 1,200 employers, supporting more than 1,500 learners across more than twenty industry sectors.
Other notable achievements over the last twelve months included being a major partner in delivering 'Lancashire Skills for the Workforce', a multi-million pound county-wide initiative to provide quality training to local employers. The College's reputation saw a partnership formed with the Association of Professional Landscapers, bringing in learners from across the country to deliver training excellence. The scheme is a national first for the sector.
All learners leave Myerscough with both the qualifications and work skills required to be 'job ready'. In addition, Myerscough's extensive marketing and schools liaison network and contacts mean the College is constantly in the public eye via a range of mediums, including our comprehensive website, numerous social media feeds, paid for advertising and attending hundreds of school careers events.
Our annual Open Day & Country Fair is as popular as it's ever been and attracts upwards of 12,000 people. It's widely regarded as one of the county's premier summer tourism events.
Myerscough is currently working towards obtaining Stage 2 in the Investors in Diversity programme, with the aim of becoming a 'Diversity Leader' by the end of 2016.
The government focus on 'trailblazers' will this year see the College at the forefront of several industry led partnerships to implement new standards, and to grow provision both within Lancashire and nationally.
Richard Slater, publisher of Lancashire Business View – the magazine behind the awards, said: "The entries we received this year were stronger than ever, and many businesses across this great county are recording excellent performances."
Dr John Lonsdale, director of innovation and enterprise at UCLan, judging partner for Red Rose Awards 2016, said: "The Red Rose Awards showcase the diverse range of growing, innovative and creative firms that we have here in Lancashire."
"It has been a great honour to be part of the judging process and we faced a very tough task when selecting a shortlist from so many strong candidates. 
 John Stanworth, director of business and corporate at Barclays in Lancashire, headline sponsor, added: "The calibre of entries this year has surpassed our expectations, so the finalists should be incredibly proud.''
Share this article
by Dave Salmon
DSalmon@myerscough.ac.uk
Back to news