Get ready for our Open Day & Country Fair
Published

Thursday 13 Apr 2017
Myerscough College's Open Day & Country Fair sees thousands of people flocking to the annual  event, with 2017 set to be another bumper year.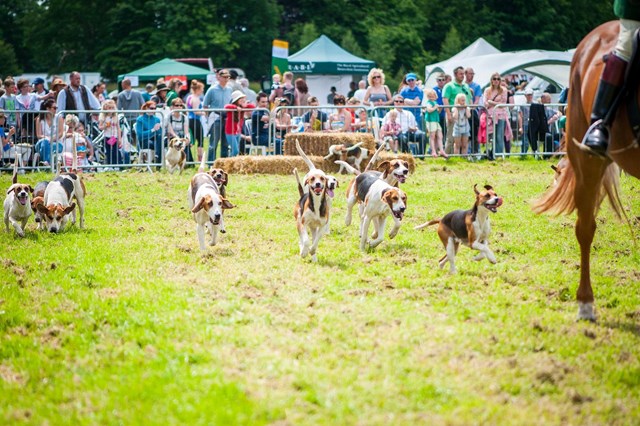 Tickets are now on sale for the College's largest event of the year, on Sunday, June 11th, which is one of the biggest days out in Lancashire's outdoor events calendar. Crowds enjoy an action-packed family fun day out, including the usual array of demonstrations, shows and interactive activities from the colleges many diverse subject areas as well as food, drink and live music and entertainment. Prospective students also get the chance to see the beautiful campus at its best and chat with tutors and staff from each area.
The event is a major undertaking for the College and involves months of preparation by hundreds of staff and students as well as working closely with dozens of partners, third party companies and exhibitors. Highlights of the day include equestrian shows and demonstrations, motorsport and machinery displays, the agricultural shows and demonstrations, photography and floral exhibitions, sports tournaments and a host of children's activities. The agriculture, rural skills and countryside zones and superb landscaped gardens also prove extremely popular by attracting many visitors.
This year, we are pleased to welcome back the 3SIXTY motorbike stunt team, the ever popular Sheep Show, the Made in Lancashire Food Fayre and many more exhibitors and performers. We're also excited to announce the inclusion of a FREE Children's Inflatable Playground from the team that bring 'Bubble and Bounce' to Guy's Thatched Hamlet each year!
With hundreds of activities on offer, there really is something for the whole family. Car parks open at 9.30am so get down early! We have disabled parking available and we welcome well behaved dogs on leads.
Other highlights of the day will include Motorsport and Farm Machinery displays and activities, including gundogs.
For horse lovers, there will be a fantastic range of events at our state of the art Equestrian Arena while animal enthusiasts will enjoy regular tours of the Animal Studies Centre, children's pets and a range of Veterinary Nursing events. There will also be a full range of other catering, refreshment and bar outlets.
Ann Turner, Chief Executive and Principal of Myerscough College, says: "The Open Day and Country Fair this year is shaping up to be our best yet. It's always great to see happy smiling faces everywhere all over campus.''
''The whole day is an outstanding celebration of everything Myerscough and all that is best within our sector. We hope everyone has a fabulous time. It really is a tremendous event, and the atmosphere created and generated by the staff and students of Myerscough makes the whole place buzz. Our Open Day is now a massive event encompassing so many other mini events, multiple activities and demonstrations, the challenge is to get round everything in a day.''
What's more, if you take advantage of our early bird offer, you can buy a ticket now for 20% less than our gate prices!
Share this article
by Dave Salmon
DSalmon@myerscough.ac.uk
Back to news