Foundation learners thrive on Supported Internships
Published

Wednesday 12 February
A scheme aimed at getting young people who need extra help to move into employment, run by Myerscough College's Foundation Learning department, continues to go from strength to strength.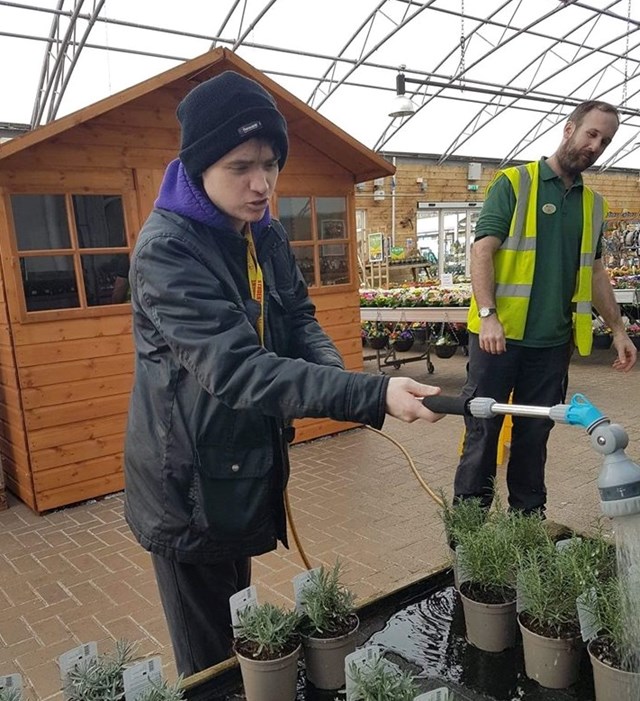 Supported Internships are aimed at young people who want to move into employment and are intended to enable the young person to become 'job ready'. Internships normally last for one year and they include a work placement. Students complete a personalised Study Programme working towards a qualification, usually 'Employability Skills'. Maths and English are also delivered as an important element.
A number of Myerscough's current group of foundation learners are undertaking a supported internship programme, working at a number of local businesses, all significantly benefiting and improving their life skills and employment prospects.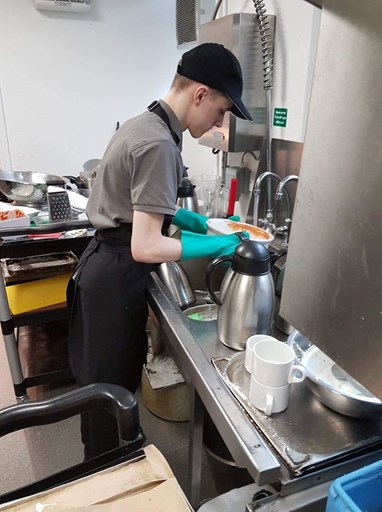 The busy schedule is aimed at getting the group used to the routine that is expected when being in employment. The learners are supported by staff, who help them get used to the routine expected when in employment, instructing and supporting them to build skills in the workplace to complete work tasks to a high level.
At the end of the programme the interns stand a real chance of gaining employment. Their employability skills are significantly enhanced from when they started. Their work colleagues and supervisors also have the opportunity to experience the value first hand of employing a young person with special or additional needs.
A vital part of the programme is about removing misconceptions regarding young people with learning difficulties with employers. Many in the workplace are surprised what a positive contribution these young people make. It's about creating work-ready young people and removing any barriers that may be present in the workplace that could stop the employer from taking on such a young person.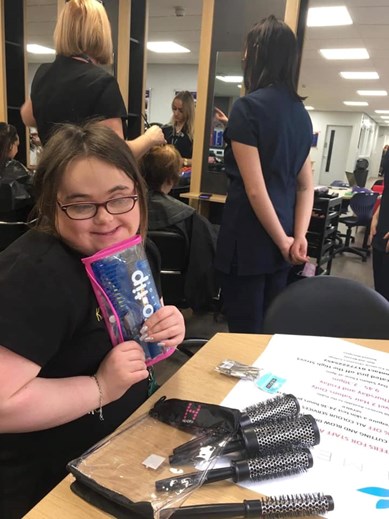 Just six percent of young people with learning difficulties are in employment, and the aim of the scheme is to help them transition from education in to the world of work, so they can live more independently and don't become socially isolated.
For more details about the scheme, CLICK HERE   
by Dave Salmon
DSalmon@myerscough.ac.uk 
Back to news