Auction Mart experience for foundation learners
Published

Thursday 14 Dec 2017
Myerscough College foundation learning students recently headed to a special Christmas Show at Brockholes Arms Auction Mart.
Staff and students from the department were invited to take part in the Primestock Show & Sale at the venue at Claughton-on-Brock, where they took part in a halter-led show and sale of some of the College's Dutch Spotted Lambs in a special class laid on as part of the auction in the main sale ring.
The students have worked very hard throughout the term to prepare the lambs and the group came back to Myerscough with plenty of rosettes.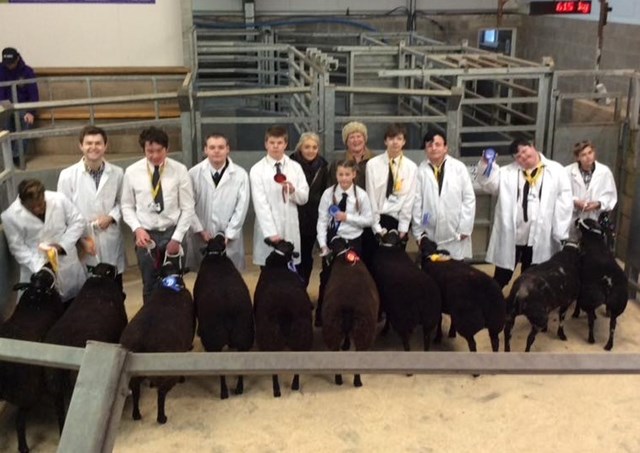 Agriculture students were also on hand to assist in Myerscough's participation in both lamb and beef classes.
James Oddie, Director of Farming Innovations and Operations at Myerscough College, said: ''A big thank you to Brockholes Arms Auction Mart for welcoming our students and giving them all a great experience.''
''It's great to show an aspect of what Lodge Farm is doing and one of the many experiences that students get through their involvement with the farm.''
Share this article
by Dave Salmon
DSalmon@myerscough.ac.uk
Back to news