Arboriculture students tree-ted to new partnership
Published

Tuesday 19 Nov 2019
A partnership between a specialist greenspace company and Myerscough College arboriculture students is proving a success.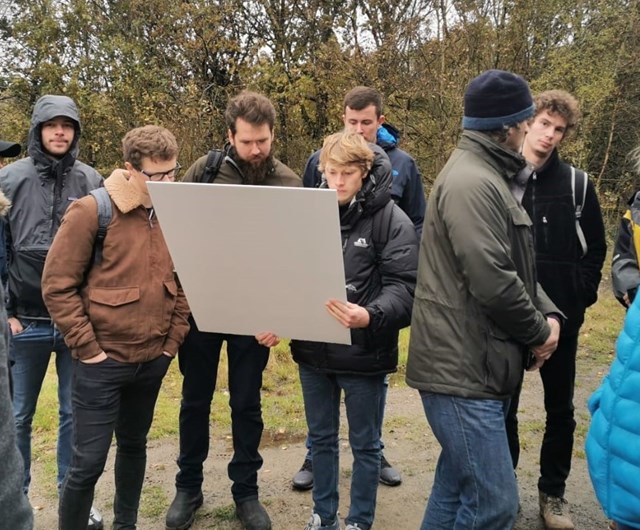 Design and environmental practice, Urban Green, are helping to support Myerscough second year degree students working towards FdSc Arboriculture and Tree Management, by giving them a real insight into arboriculture in practice. The group were invited to one of the company's sites in Stalybridge, Tameside, where the landowner is considering its development.
There, they were given an overview of matters including the site's complex planning history, Urban Green's involvement and the site's challenges and opportunities.
Students will now return to the site on several occasions to independently carry out an inspection of a group of trees using the ISA Basic Visual Tree Risk Assessment method. They will include their findings, along with applying their knowledge of relevant legal tree protection, to produce a report recommending for or against a planning application on the site. This will form part of their module assessment.
Karen O'Shea, associate of Urban Green, said: ''The site visit went really well. All students were fully engaged actively putting the theory they have learnt into practice.
''We will continue to work closely with Myerscough College, helping to bring through future talent into the industry."
Urban Green will also be attending the college's careers fair in February, and have received interest from students for future work experience and employment opportunities.
To find out more about the company, CLICK HERE
by Dave Salmon
DSalmon@myerscough.ac.uk 
Back to news