Apprentice Sam Hungary for EuroSkills success
Published

Tuesday 22 May 2018
A Myerscough College apprentice has been named in the Team UK squad for the prestigious EuroSkills event in Budapest.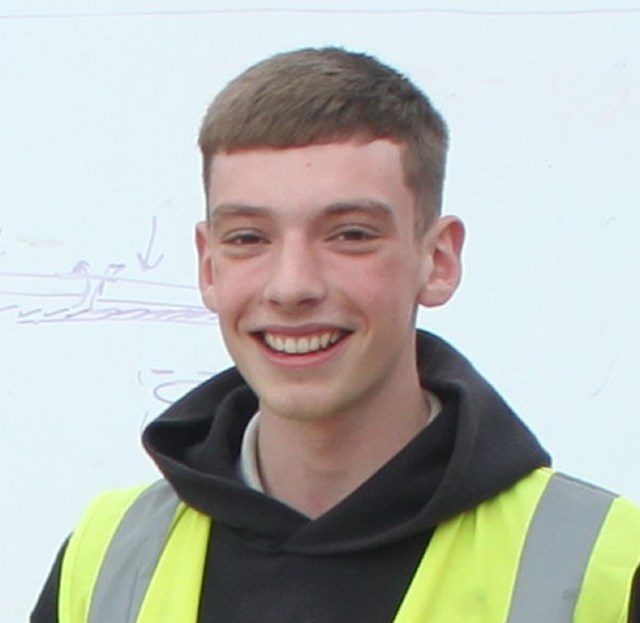 Landscaper Sam Taylor has been selected in a 22-person group, made up of the finest young skilled apprentices from England, Scotland, Northern Ireland and Wales, and will now represent the UK at Europe's most important and prestigious skills competition. He is one of only two landscape learners in the squad.
19-year-old Sam has been undertaking his Intermediate Apprenticeship in Work-based Horticulture – Landscaping - with Myerscough College, and has been based at Garden TLC, in Oldham.
Team UK heads to the EuroSkills finals in Budapest from 26th to 28th September. The EuroSkills finals, which includes teams from across Europe, is the last before the UK is scheduled to leave the EU next year. European policy makers, educators and industry partners will attend the event – along with an expected 80,000 spectators.
Sam Taylor said: ''I can't believe my job has lead me in to the position I am in now.
''Going through all the training stages and finally finding out it's all payed off and I can't wait to be representing Great Britain against all the other countries in Europe. I couldn't be happier.''
Dr Neil Bentley, CEO of WorldSkills UK, which selects and trains Team UK to the highest international standard, said: "This will be a life-enhancing opportunity for these remarkable young people.
"After Brexit, our economic success as a nation will be dependent on our ability to close major trade deals and attract inward investment – and this will always hinge on demonstrating we have people with the right skills.
''Team UK are the embodiment not only of the kinds of traits and characteristics that we should aspire for in a young workforce, but for the UK Government's ambitions for Global Britain too.
"They are leaders of their generation – and will inspire many more to walk in their footsteps."
To secure a place in Team UK, the apprentices and learners have been through an exhaustive selection process, taking part in the prestigious WorldSkills UK National Competitions, the finals of which are held at WorldSkills UK LIVE, where Sam was a medallist last year in the Association of Professional Landscapers (APL) WorldSkills Landscape Gardening Competition.
Sam was also part of the Myerscough team that built the show garden that was named as the People's Choice at the prestigious Young Gardeners of the Year competition at the recent Ascot Spring Garden Show.
Sam is further aiming to represent Team UK at the prestigious WorldSkills event, held in Kazan in 2019. The WorldSkills Competition occurs every two years and is the biggest vocational education and skills excellence event in the world. It's known as the 'Skills Olympics'.
WorldSkills UK has been at the forefront of international skills development for 65 years through its membership of WorldSkills International, which organises the biannual 'Skills Olympics'. The aim is to change the national conversation around the prestige of apprenticeships and vocational skills, and create young medal winning, world-class, confident role models, from all backgrounds, who go on to inspire others to follow in their footsteps.   
by Dave Salmon
DSalmon@myerscough.ac.uk