Annual Research Conference once again a success
Published

Thursday 16 Nov 2017
Myerscough College's annual Research Conference has once again proved to be a success, as hundreds of delegates turned out for the event.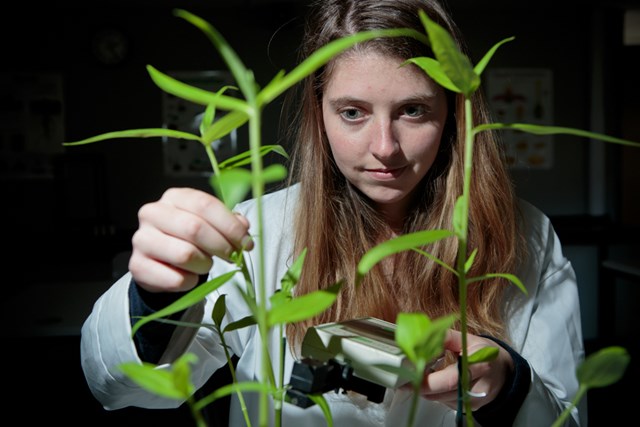 For the twelfth year, the conference was split into three main areas, covering Sustainable Plant and Crop Science, Sports Health and Performance, and Animal Welfare. The event promotes the whole concept of research and its essential part it plays in the College's learning experience.
Staff and students of Myerscough College, many of them current PhD candidates, used the day to present some of their latest research and findings, while a number of specialist keynote speakers invited to the event. They included Emily King (Worldwide Veterinary Service & Mission Rabies), Christian Howell (Blackpool Zoo), Dr Peter Milner (University of Liverpool, Leahurst), Dr Robert Christley (Liverpool University), and Prof Craig Twist (University of Chester).
Once again the feedback showed it was an excellent event and attendees commented on how well the research had come across. All sessions were extremely well attended and external attendees were clearly impressed at the standard and extent of research.

The annual conference is coordinated by Myerscough's Director of Research, Dr David Elphinstone. He said: ''We are one of the largest providers of these specialist subjects in the country and research plays a key role in this.
''Our mission statement says that we will reinforce our academic activities with a culture of learning and with a growing body of research that has a significant profile regionally, nationally and internationally.
''This latest conference highlighted the role that research plays in underpinning the education we provide and imparting a research ethos among our higher education students.''
Myerscough College is proud of its commitment to original research. We believe that our teaching and learning, particularly at higher education level, should be underpinned by strong scholarly activities; the pinnacle of which is the College's pioneering research programme.
Myerscough College has more than 30 lecturing staff actively engaged in research projects, often working alongside teams of undergraduate and postgraduate students. Relevant research helps to maintain the College's position at the forefront of the industries it serves, whilst also adding value and diversity to our curriculum content and styles of teaching. The College's research specialisms are Sports Performance, Sustainable Agriculture and Arboriculture Animal Welfare and Equine Performance and Teaching and Learning.
Research projects are currently funded by the College, with external funding from government departments, private companies and individuals when available. The College is gaining a good reputation in industrial, governmental and academic circles for the research work it undertakes. Much of this work is undertaken in collaboration with other Higher Education Institutions including the University of Central Lancashire, Lancaster University, The University of Manchester, Anglia Ruskin University and The University of Liverpool.
by Dave Salmon
DSalmon@myerscough.ac.uk
Back to news