Strong Myerscough presence at Deaf Euros
Published

Wednesday 3 Aug 2016
Two Myerscough College students are off to Poland this week as part of the Great Britain Deaf Under-21 squad for the inaugural European Championships.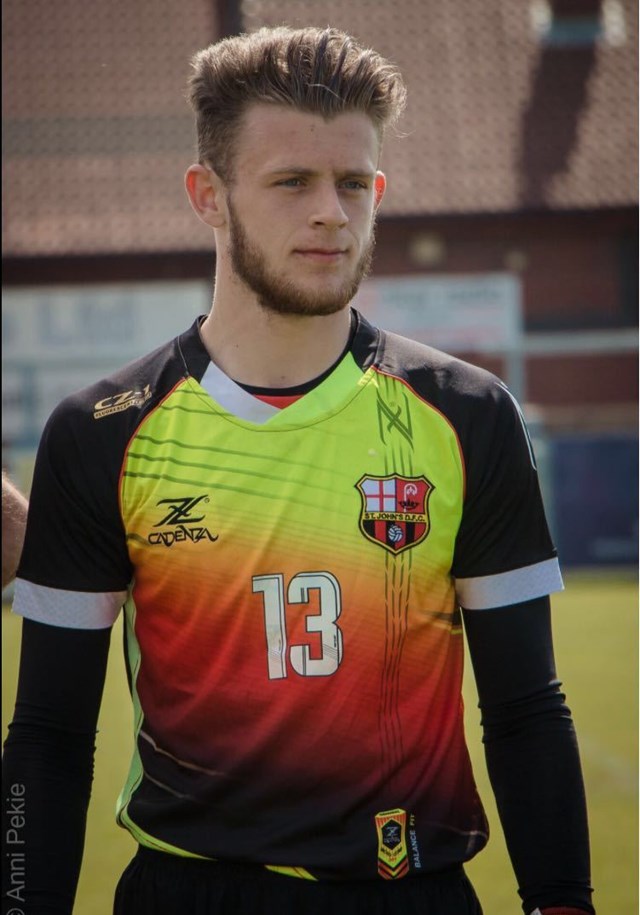 Utility player Joe Blockley and goalkeeper Adam Thomas will play in the tournament, which takes place this month in Wroclaw. 20-year-old Joe, from Leyland, is currently studying a Foundation Degree in Football Coaching, while 19-year-old Adam, from Blackpool, graduated from Myerscough last year with a Level 3 BTEC Extended Diploma in Football Studies. He's now continuing his education at Southampton Solent University.
During their time at Myerscough College both Adam and Joe were able to integrate into classes with the help of the College's Learning Support system, through the use of a qualified interpreter to help communications and of a support teacher and a note taker to help understand assignment briefs and modules.
Joe has played for Manchester United Deaf football and currently stars for the Blackpool FC Pan Ability A Team, winning four trophies in his first spell with the side. Joe has used a cochlear implant since he was 18-months-old due to him suffering from meningitis.
Joe said: ''I am over the moon and delighted that I have been picked for the squad to go to Poland for the first ever Under 21 European Championship to Wroclaw.
''It is honour to play for Great Britain and to follow my dream to come true to play football in the Euros. I am looking forward to more training and experience with the squad.
''I always wanted to play football and make my dream come true. I love football and can't wait to pull on the GB shirt and represent my country.''
Blackpool FC's Community Trust Inclusion Officer, Owen Coyle, said: ''I have known Joe for four years now and coached him previously at another disability specific centre, and it is great to see how he has progressed and developed over the years. It is really pleasing to see that Blackpool FC Community Trust have had a positive impact on Joe's achievement.''
''Everyone from Blackpool FC Community Trust would like to congratulate Joe on his achievement and wishes him and the team the very best in the tournament.''
Reflecting on his time so far at Myerscough College, Joe said: ''The foundation degree has made me better and pushed up my confidence in coaching and being able to use more technical coaching methods. I've also been able to play football at a high standard too and have a good laugh and make new friends.
''I now want to work really hard in my football coaching skills and hope to work with a professional club next season and also top up my degree in sports coaching. I'd also like to maybe coach and play football in America if I can find a scholarship. I just have to work really hard next year.''
Meanwhile Adam has already received international recognition with the England Deaf Futsal squad, playing in the European Championship in 2014, as well as for the national under-19 visually impaired team (who play with a sighted goalkeeper). Both players have also represented Myerscough in mainstream 11-a-side fixtures.
Adam says: ''It'll be great to be able to finalise my dream to play for my country.
"I am so happy to be selected and to represent Team GB that I really want to work hard and to help the team to win the championship. I'm really proud to be able to go to Poland."
Adam's mum, Jane, said: ''He is currently doing very well and as well as his studies he's assisting Southampton FC set up an u16's deaf football club, as well as playing for the University team.
''He plays his football in London with a deaf club called St John's Deaf FC, and was instrumental getting them to the final in the Deaf Champions League in Denmark where he won European Under 21 Player of the Tournament. He is looking at a career working with football in the area of analysis.''
The GB Deaf U21 side will face Poland, Ukraine, Czech Republic, Russia, Germany, Turkey, Greece and Sweden for the prestigious European trophy. GB's first group game is against Germany on Saturday.
by Dave Salmon
DSalmon@myerscough.ac.uk
Back to news