#NAW2021 - Apprenticeships of distinction are par for the course at The Belfry
Published

Friday 12 Feb 2021
As National Apprenticeship Week continues, today we celebrate the achievements of four of our greenkeeping apprentices, who all work at the world-famous Belfry.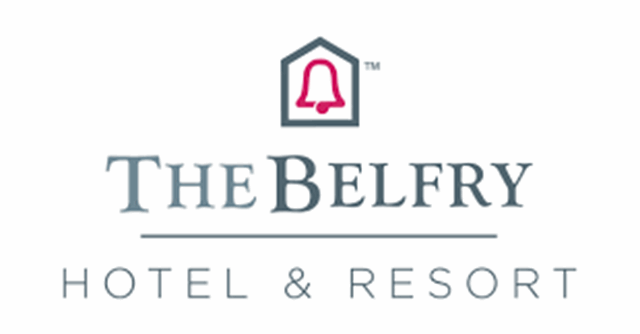 Since the introduction of apprenticeship standards and the apprenticeship reforms, the prospect of end point assessment is often a daunting one for many learners. With effective teaching, learning and support from both Myerscough College and The Belfry, end point assessment has been a breeze for four of our recent apprenticeship completers who have all achieved distinctions in their Level 2 Golf Greenkeeping Apprenticeship Standard.
To see four distinctions in quick succession all at one employer is something worth celebrating and huge congratulations go to Bailey Hobsen, Tom Mortenson, Nathan Hart and Dan Neild.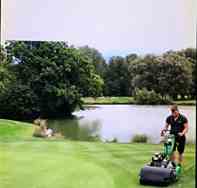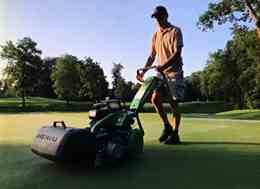 (Above: Bailey Hobson & Tom Neild)
Myerscough College has a long track record of delivery at The Belfry. Tutor Adam Shoesmith shares his thoughts on the recent learner successes: ''I think it's really down to the drive and enthusiasm of the learners, coupled with lots of support from both myself and the management team at the course.
''For all four to accomplish distinctions in such quick succession is a really fantastic achievement and something they should all be really proud of."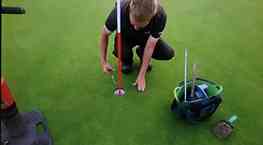 (Above: Tom Mortenson)
When it comes to greenkeeping and other sportsturf related apprenticeships, Myerscough College is at the forefront of delivery and innovation within learner and employer engagement, leading to continued expansion and success within the sectors. The College now delivers both the Level 2 Golf Greenkeeper, Level 3 Advanced Golf Greenkeeper and the new Level 5 Course Manager Apprenticeship to employers across the country.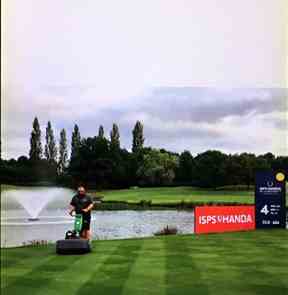 (Above: Nathan Hart)
Assistant Principal for Apprenticeships and Skills at Myerscough College Paul McGrail, adds: "This is fantastic news and a great achievement for these four apprentices. 
''Myerscough College has worked with the Belfry for over 20 years and this demonstrates a great working relationship between the college and employer to enhance the skills, knowledge and behaviours of these learners. With our current advanced level 3 programme and the new level 5 Golf Course Manager Standard we are now in a position to further support the career aspirations of our apprentices that will further benefit employers like the Belfry and the industry as a whole."
For more information on the full range of apprenticeships at Myerscough College please contact the Employer Services Team on 01995 642255 or email employerenquires@myerscough.ac.uk 
by Dave Salmon
DSalmon@myerscough.ac.uk