Myerscough to host APL WorldSkills final national heat
Published

Monday 23 Jul 2018
Myerscough College and University Centre will play host to the APL WorldSkills final national heat this week.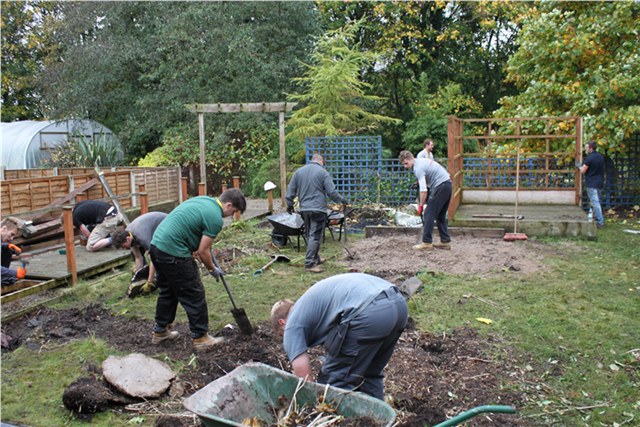 Heats have been taking place around the country throughout May and June for the landscapers of the future to compete for their place in the Association of Professional Landscapers (APL) WorldSkills Landscape Gardening competition semi-finals.
Ten competitors have qualified through to the APL WorldSkills final national heat, including Myerscough landscaping apprentice, Matthew Woods. The competitors selected from more than 30 shortlisted entrants had three tasks to complete at the heats. These were completed over the course of a day in timed sessions and were marked on the quality of their work, attention to detail and work practice including health and safety.
Tasks included building a decked timber frame within two hours, followed by a block paving exercise to specification, finishing off with a plant identification test. All marked against some very exact scoring sheets and where appropriate millimetre tolerances.
The competitors will go to Myerscough College for the national final heat. This year the three days will see our competitors take part in industry led training sessions alongside building test pieces, including tests on paving, disc cutting, setting out and a plant ident. The test pieces will directly assess the competitors on what they have been taught, which will focus on the latest developments and innovations in the industry.
This year's national final will once again be held at WorldSkills UK Live (formerly The Skills Show) at the NEC Birmingham from the 15-17 November. Myerscough has enjoyed great success here over the last couple of years, including former apprentice Jacob Botting being awarded the gold medal in 2016, and two other Myerscough learners earning silver and bronze last year.  
The APL would like to thank sponsors Ecodek, Makita, Marshals, J A Jones and Landscapeplus for their support of the APL WorldSkills Landscaping competition.
by Dave Salmon
DSalmon@myerscough.ac.uk 
Back to news