Kazan you believe it! Landscaping apprentice Sam paves his way to excellence
Published

Wednesday 28 Aug 2019
A Myerscough College landscaping apprentice has been recognised for his 'world class standard' of work at WorldSkills 2019 in Kazan, Russia.
Sam Taylor was named as being among the UK's best and brightest young skilled apprentices and students after being selected to represent Team UK at the 'Skills Olympics', a global event that saw more than sixty countries send elite teams to the Tatarstan Capital, 800 km east of Moscow - to do battle and go for bronze, silver and gold in 56 different skills disciplines.
The event, the 45th WorldSkills Finals, which takes place every two years, is considered to be the ultimate litmus test to compare countries' readiness to compete economically, and changes the lives and careers of those that compete. 19-year-old Sam has been undertaking his Advanced Apprenticeship in Work-based Horticulture – Landscaping - with Myerscough College, and is based at Garden TLC, in Oldham.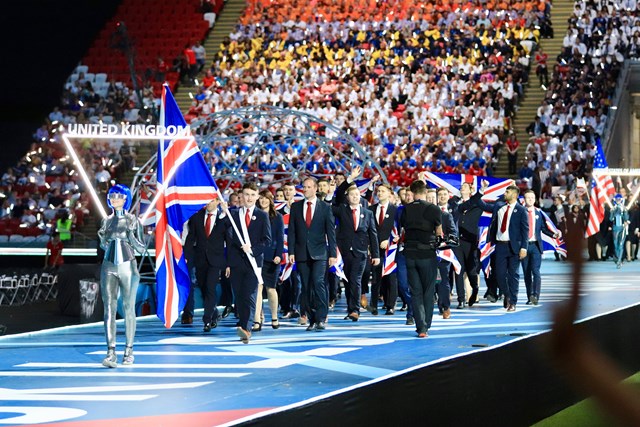 Following a spectacular opening ceremony, on the scale of an Olympic games, Sam, alongside his teammate, Shea McFerran, got to work in the competition, which saw the pair tasked with building a landscape garden to a specific brief from scratch, competing with other nations over four days of action.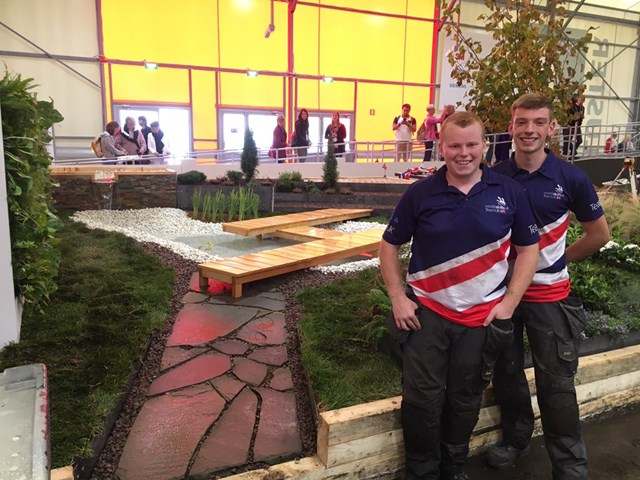 (Photo: Simon Abbott)
 Then, more than a quarter of a million people gathered in Kazan, for an equally spectacular closing ceremony, which saw Sam awarded a Medallion of Excellence, in recognition of his workmanship being of international class.
Sam said: ''I'm absolutely buzzing that I managed to win a medallion of excellence which means we are working to an international standard. Thanks to everyone for their support.''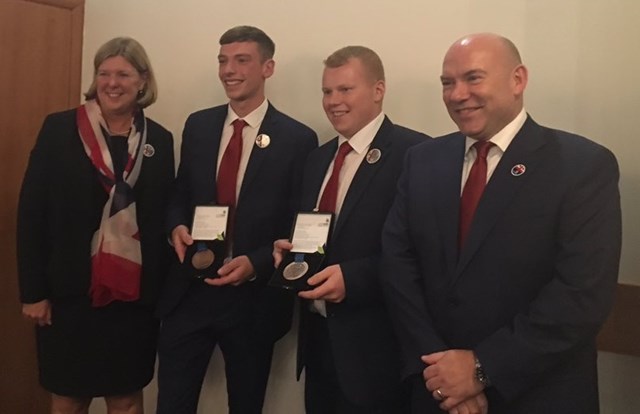 In total, the 37-person strong Team UK squad won nineteen medals.
Dr Neil Bentley-Gockmann OBE, CEO of WorldSkills UK, said: "This is a fantastic result for the team and the UK as a whole – I couldn't be prouder. This was the ultimate test and they stepped up to the mark"
"The members of Team UK, all under 25-years-old, championed the UK focus on skills development in front of a global audience, sending a strong message that the UK is a world-class place to invest, do business and create jobs. 
"Governments, education and industry need to continue to work with us to help make sure the UK stays at the cutting edge of global best practice in skills development."
Last year, Sam was one of just 22 people in the UK chosen to compete at the EuroSkills event in Hungary, an international event to showcase the finest young skilled people in Europe. Sam was only one of two people selected for the squad to compete in the Landscape Gardening category, with Team UK up against more than 500 other competitors from 27 other nations.
WorldSkills UK is responsible for selecting, developing and training the team for the WorldSkills Competition. A partnership between business, education and governments, WorldSkills UK runs skills competitions for thousands of young people every year in key economic skill areas, boosting the technical skills, mindset and employability skills of young people.  
by Dave Salmon
DSalmon@myerscough.ac.uk