Get ready for Myerscough's annual Research Conference
Published

Friday 28 Oct 2016
Hundreds of delegates are expected at Myerscough College's annual Research Conference next month.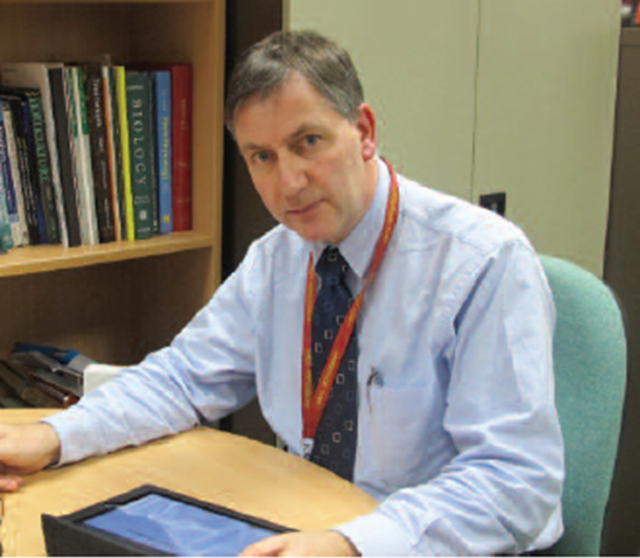 The Research Conference was developed as a method to share the research undertaken at the college with our staff, students and other stakeholders. This is research undertaken by postgraduate students, research active staff and undergraduate students.
Now in its eleventh year, the conference will be split into three main areas, covering the College's three research areas - Welfare of Managed Animals, Sport Performance and Arboriculture, Sportsturf & Sustainable Agriculture. Various topics related to these main areas were suggested and staff and students of Myerscough College, many of them current PhD candidates, will use the day to present some of their latest research and findings.
In addition, there is once again a range of specialist external keynote speakers invited to the event. This year they include: Professor Dave Collins, UCLan; Ben Brown and David Oxborough, Liverpool John Moores University; Dr Rachel Marshall and Dr Alfonso Lag Brotons, Lancaster University; Dr Mark Dalgleish, Head of Pathology, Moredon Institute; Neil Rowe, Nuffield Scholar; and Dr Sarah Hobbs, UCLan.
Myerscough is the leading UK college for applied research in the areas of plant science, animal welfare and sports performance, with the annual conference coordinated by our Director of Research, Dr David Elphinstone. He said: ''We are one of the largest providers of these specialist subjects in the country and research plays a key role in this.
''Our mission statement says that we will reinforce our academic activities with a culture of learning and with a growing body of research that has a significant profile regionally, nationally and internationally''.
''This latest conference highlights the role that research plays in underpinning the education we provide and imparting a research ethos among our higher education students.''
For more details, click here: https://www.eventbrite.co.uk/e/eleventh-myerscough-research-conference-tickets-8490129205?aff=efbnreg
by Dave Salmon
DSalmon@myerscough.ac.uk