Garden blooms thanks to Myerscough Student Union
Published

Wednesday 13 Jun 2018
Members of Myerscough College & University Centre's Student Union have refurbished a public garden in the heart of Bilsborrow village.
The Bilsborrow Parish Council garden on the A6 has been transformed thanks to the voluntary efforts of students, staff, and children from the local John Cross C of E Primary School.
The group have refurbished and replanted the whole garden area, which includes a wooden boat as a feature. The project has taken around three days to complete.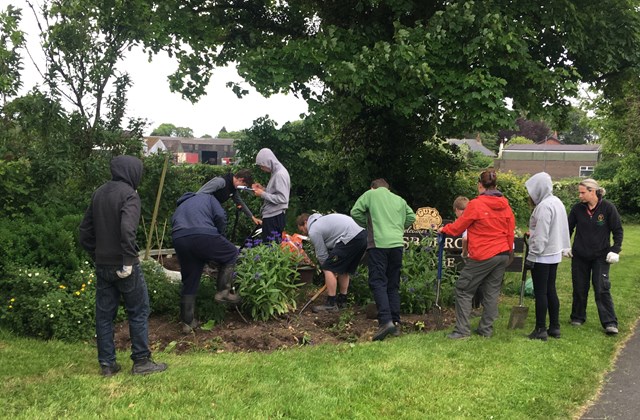 Jake Jones, Student Union Liaison Officer, said: ''It's been a great project with both local businesses and the community coming together to make the garden such a success.
''We generally try and do one community project every term. In the past we have built raised beds for Bilsborrow Parish Council and have undertaken litter picks.
''We'd like to thank Barton Grange for supplying all the plants used in the garden, Guys Thatched Hamlet for supplying the paint, Dave and Stone UK for supplying the stones, Myerscough Horticultural department for supplying the knowledge and man power to do the project, Bilsborrow John Cross School for helping plant up the boat, and Roy Bassnett from Bilsborrow Parish Council for helping organise the project, along with Mark Sutcliffe.
''We would also like to thank Rockform for offering to water the garden, and Kate Lynch and Jon Hoole from our horticulture department for offering advice and labour.''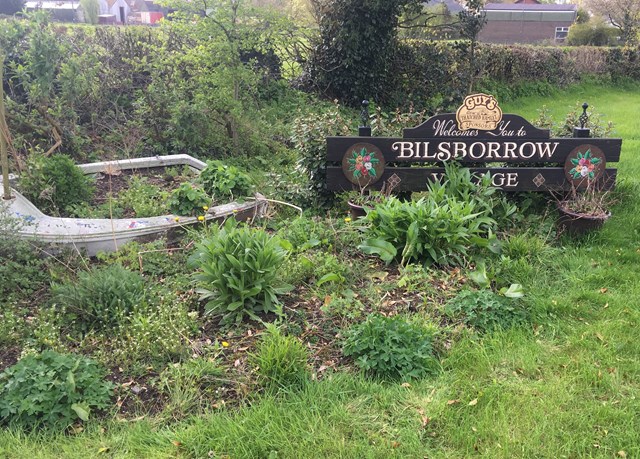 (Above - the garden before the renovation)
John Cross School said: ''Thank you to our Year 5 and Year 6 children who helped with planting. They were invited to help by Myerscough College and joined a group of their students as they spruced up the feature boat which is on display as you enter Bilsborrow. They all did a great job!''
Share this article
by Dave Salmon
DSalmon@myerscough.ac.uk 
Back to news