Flower Bowl goes baa-rmy for Myerscough sheep
Published

Wednesday 26 Jun 2019
If you're heading past the Flower Bowl Entertainment Centre at Barton Grange Garden Centre, you may see something interesting on the roof.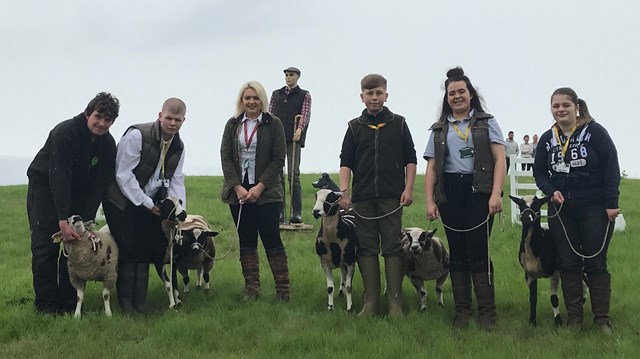 Myerscough College has joined forces with the complex to supply six Jacob cross Dutch Spotted Sheep, who will live on the real grass roof of the centre, which is comprised of around 700 tonnes of topsoil and turf, and is designed to blend into the surrounding countryside.
As well as catching the eye of passers-by on both the A6 and M6, the all-female herd of college sheep will be responsible for keeping the grass on the roof short as they graze.
Peter Mitchell is Myerscough College's Head Shepherd and says: ''The roof of the centre will accommodate the animals without any problems. The shape of the roof is perfect to offer protection from the wind, and there is water and shade up there too.
''They're perfectly safe up there, and there is adequate fencing to hold them.
''It's a pretty unique environment, and Dutch Spotted Sheep look a bit different too. Actually, sheep are well-suited to roofs. It's just like being on a mountain or hillside, and there'll be outside where they prefer to be so they should love it. They'll also keep the grass short, and we'll go and see them every day to make sure they are alright.''
The sheep have been prepared and looked after over the last few months by a group of Myerscough's foundation learning students, who are all studying a Level 1 agriculture programme. This has included halter training of the animals, to allow them to be safely led up steps to be able to access the roof of the venue.
Lecturer, Nicola Eminson-Smith, said: ''You can see the sheep on the roof from all directions.
''Students have been learning about everything to do with the preparation of the sheep, and looking after them while they're up on the roof. They're very friendly and used to being looked at!''
Guy Topping, Managing Director of Barton Grange, said: ''The roof feels like you're in a steep field. It's six inches thick and the grass is overlaid on matting to provide drainage and water retention. It's a great view on a clear day!
''We've been discussing the possibility of getting Myerscough sheep on the roof for a number of weeks now, and to prepare for this we've put a water bowl up, and make sure fence is in good order.
''In the cinema during a quiet moment you might hear the odd baa here and there!''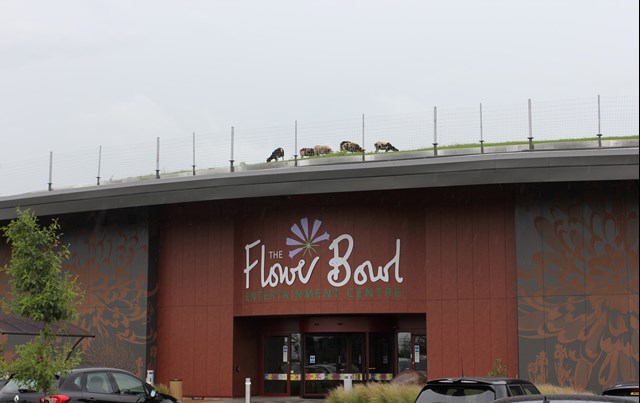 The National Sheepdog Trials take place at Myerscough College later this year. The event, between August 8th and 11th, will see the best 150 sheepdogs and handlers in England compete to gain a place on the English National Team.
The event will be hosted at the College's Farms with access through Lee Farm and out through Lodge Farm. For more details, CLICK HERE
by Dave Salmon
DSalmon@myerscough.ac.uk