Cricket students play with West Indies legend
Published

Monday 22 May 2017
Two current Myerscough College cricket students played in the same side as West Indian cricket great, Shivnarine Chanderpaul, last week.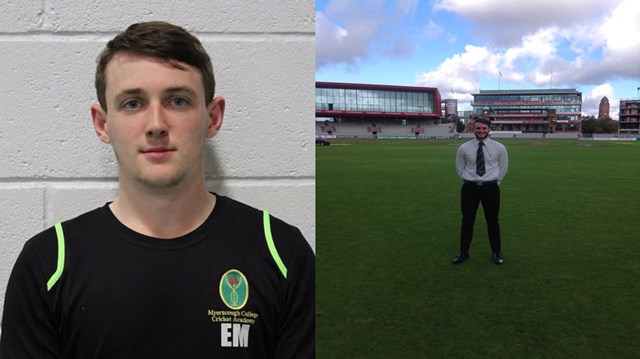 Myerscough cricket Preston student, Ed Moulton and Old Trafford student, Cameron Smith, joined recent Old Trafford graduate Bradley Woolley and Myerscough cricket alumnus, Tom Bailey, in the side.
Chanderpaul was named in the Lancashire Second XI squad for a 50 over trophy clash against Durham. He was playing in his first game since coming back from an injury. Lancashire won the game by 8 wickets.
What a fantastic experience for our students to play alongside such an icon of the game!
You can read the scorecard here: 
Share this article
by Dave Salmon
DSalmon@myerscough.ac.uk
Back to news