Recognition for basketball student after mental health fundraising
Published

Wednesday 9 Dec 2020
A Myerscough College basketball student has been given national recognition after he raised more than £1,700 for mental health charities by running a half marathon.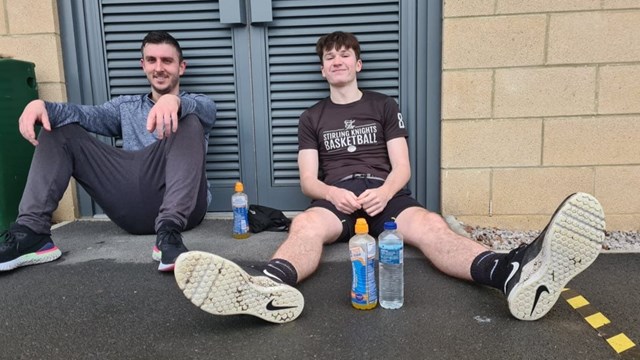 Louis Sullivan has been raising money for charity by taking part in Movember, the annual national men's health campaign.
Louis efforts have now seen the Movember campaign recognise his story, by naming him as a winner in their 2020 awards.
18-year-old Louis decided to fundraise after going public about his own situation, which saw him attempt to take his own life earlier this year.
He says: ''I have had my own personal struggles with my mental health and earlier this year I reached rock bottom and attempted suicide. It's not easy being this honest but I think it's really important that we stop hiding our struggles and we speak up.
''I know how hard it can be for people to come forward and share their experiences. This is why I want to bring awareness to men's mental health and help break down the stigma that surrounds having open and honest conversations about this topic.
''There's always light at the end of the tunnel.''
Louis' mum, Jen, added: ''It's been a tough journey but he is so much better now.
''Movember put a fire in his belly and he decided to speak out about his experiences in order to raise the profile amongst lads his age, letting them know that it's okay to talk and seek help.
''Lou has been inspired by Movember and is raising the profile of men's mental well-being on social media wherever and whenever he can.
''We are so proud of his bravery. He is an inspiration!''
Louis has also spoken at length to Myerscough Basketball Academy's  SCO: The Podcast, which you can listen to here
by Dave Salmon
DSalmon@myerscough.ac.uk