Get to the Root of cricketing excellence with Myerscough College
Published

Monday 7 Jun 2021
Myerscough College has teamed up with the prestigious Root Academy, to provide local young talent with the pathway to a great career in the sport.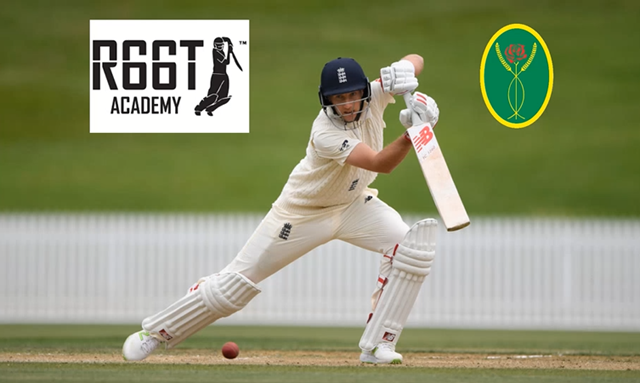 As an official partner, Myerscough invites 14-16-year-olds to attend a specialist summer programme in technical and tactical aspects, gameplay and strength and conditioning.
A few places remain for the programme which takes place from August 9th - 11th, at Garstang Cricket Club, Riverside Sports Ground, PR3, 1EB.
You can apply for a place, which costs £195, by filling in the form below:
Error loading Partial View script (file: ~/Views/MacroPartials/InsertUmbracoFormWithTheme.cshtml)

 

 

 

 

 

 

 

Young people on the programme will receive training from Myerscough College Cricket Preston's Head Coach and Programme Leader, James Wiggan, alongside Root Academy coach, Jonathan Hall, and ex-Australian international, Joe Scuderi. 

There will then be the opportunity for participants to apply to enrol in Myerscough's range of further education BTEC cricket study programmes, and also for current students to get involved and develop their skills.

James says: "We are delighted to bring world-class cricket coaching to Myerscough with Joe's fantastic training academy.

''We can't wait to help to unlock the potential of the Joe Roots of the future, and the combination of the R66T Academy and our existing coaching and facilities is an exciting prospect for any young and aspiring cricketer."

The R66T Academy Camps are a snapshot of the High-Performance Programme that is held for elite players in Australia that Joe Root participated in as a 20-year-old. They're designed to give the player the ability to continue their development after the conclusion of the camp. As the pandemic situation continues to ease, there will also be a once-in-a-lifetime opportunity to spend a year in Australia to receive further expert coaching and experiences. 

Watch a video explaining more about the partnership here:

The R66T Academy has been established in order to give cricketers of any age, gender, ability and location access to high quality cricket coaching. Players are encouraged to enjoy all aspects of the game and develop a healthy competitive spirit, express their own natural talents, understand that team objectives are more important than individual performances and appreciate excellence and enjoy the success of other players.

The overall objective is to find ways to encourage people to play more cricket, by making cricket fun, and engaging with experienced coaches and drawing upon their knowledge and expertise.

by Dave Salmon

DSalmon@myerscough.ac.uk