FEATURE: Building a carbon zero future at Myerscough
Published

Wednesday 12 Jan 2022
Myerscough College and University Centre puts sustainability at the heart of its philosophy, and is one of the College's three strategic goals and values.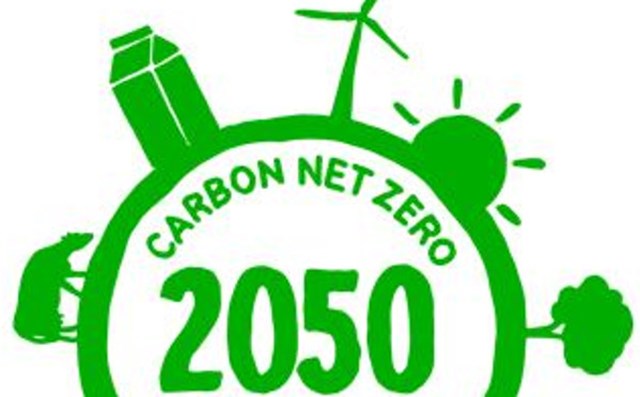 Myerscough's Strategic Plan outlines the objectives that will shape the strategic direction of the College until 2025 and position it as a leading organisation, nationally, regionally and locally, within the land-based, sport, engineering and science sectors.
To support the College's long-term sustainability, Myerscough has pledged to:
Deliver ongoing value for money, including outstanding financial management and planning, which will effectively and efficiently enable quality outcomes for learners, good governance and the robust stewardship of College funds.
Deliver an annual plan that allows for ongoing investment in our resources.
Review College services and estate to improve resources, produce efficiency savings, financial, cyber and digital resilience and agility.
Promote and embed a green / sustainability agenda across all activities.
To this end, Myerscough has already signed the Climate Action roadmap to establish where the College is at and what our next steps are.
Myerscough also supports the AoC Green College Commitment, and advocates to the Government a range of measures, including compulsory climate change modules in post 16 education, investment in its workforce and estate.
Myerscough has actually been on a long road to carbon zero for many years. This includes a decade long project from the Carbon Trust rust up to 2017. This 31% reduction in emissions despite a significant capital expansion and redevelopment plan over that period. This included initiative such as building management systems, shutdown protocols, smart meters, automatic meter readers, power optimisation, sourcing utilities from renewable sources such as solar and biomass energy, switching to LED lighting, investment in multi-function printers, leak detection systems, and a 'reduce, reuse, recycle' philosophy.
In the last few years, many more initiatives have been launched to make further progress. More than three thousand trees have been planted at the College's main campus, developing biodiversity and improving habitats. Research has been carried out into growing biomass crops and how to reduce pesticides. The College also holds Hedgehog Friendly Campus status.
Myerscough has also taken part in the AHDB Farm Excellence Platform Carbon Assessment Project, where it was found that emissions on the College's farms were 28% lower than the national average.
Going forward, Myerscough had established a Sustainability Strategy Group, which includes staff, Governor and student representation. This will discuss issues including:
Identifying benchmark data for the sector

Carbon literacy engagement

Improving digital infrastructure

Changes to procurement methods

Minimising business travel, use of alternatives to vehicles and electric cars

Embedding sustainability into the curriculum

Identifying alternative energy sources to gas

Aiming for zero landfill

Reducing single use plastic and food waste

Improving carbon sequestration
Alison Robinson, Chief Executive and Principal, says: ''I think we're sometimes a little humble about the progress we've made. A 31% reduction in emissions over that ten-year period really was quite substantial.
''We're proud of the ongoing work now being carried out. The new Strategy Group will identify a range of issues and how we tackle them and improve our sustainability agenda even further.
''We now need to formalise what actions we will take and what targets we'll aim to hit in the run up to 2050.
''As a further part of our sustainability, we're leading a multi-million-pound bid from The Lancashire Colleges as part of the Skills Accelerator programme. This is a Department for Education scheme designed to support the work with employers and developing skills linked to carbon reduction, with twelve colleges across the county involved.''
Myerscough is working collaboratively with other colleges on several projects within the programme, including motor vehicle technology with Blackburn College, digital innovations with Runshaw College and sustainable energy with Lancaster & Morecambe College.
The Skills Accelerator programme also includes a significant agriculture project, with Myerscough at the forefront of its delivery. This includes a 'Net Zero Challenge' across the Lancashire farming community, the creation of a new network, and the hosting of a range of events including farm safety, and demonstrations of precision technology.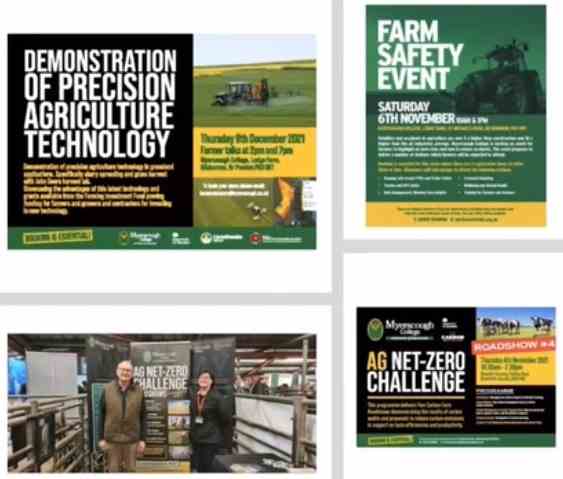 Further reading HERE and HERE