FEATURE: 14-16 programme offers practical GCSE alternative
Published

Tuesday 17 Nov 2020
In addition to Myerscough's wide range of study programmes across further and higher education and apprenticeships, the College also offers Year 9 pupils the chance to study a vocational subject.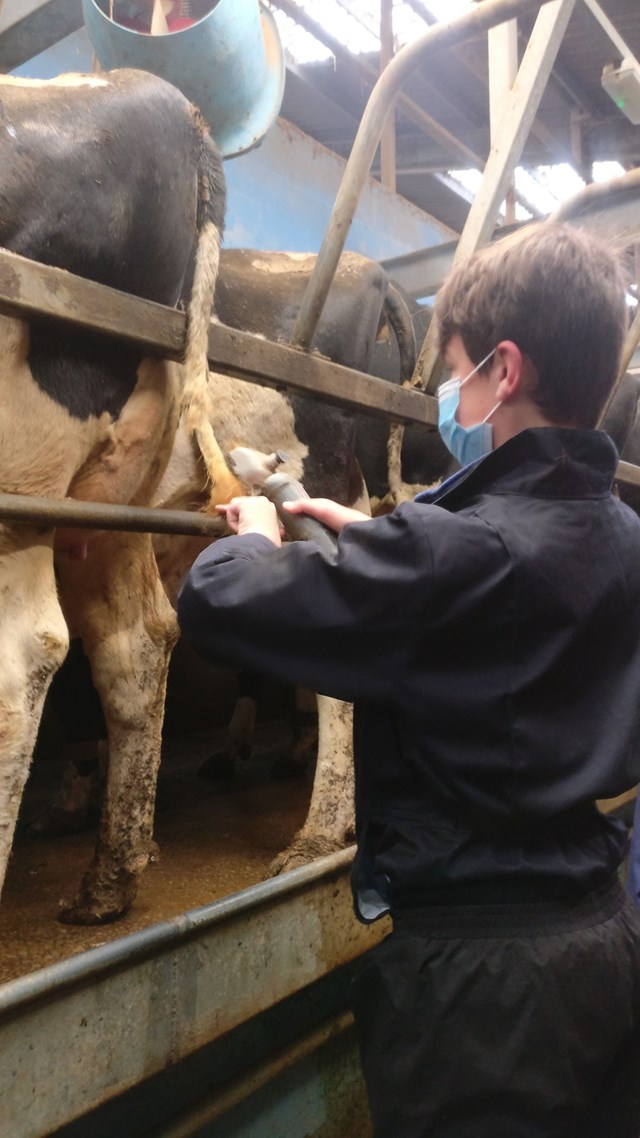 Myerscough's 14-16 vocational courses provide a practical alternative to GCSEs for students in Year 9 who are choosing their options, or students currently in Year 10 who are looking for alternative education when progressing in to Year 11. The courses run alongside other GCSE options taken at school, and are perfect for learners who wish to study something land-based or engineering sectors, rather than a more traditional subject offered in schools.
Students starting Year 10 study a one-year course and then 'top up' the course in Year 11 at one of Myerscough's Learning Centres in the North West, while starting Year 11 students can complete a one-year course in all of the subject areas on offer.
One fantastic example of the programme in action is Stephen, a pupil at Penwortham Priory. Stephen is currently in Year 10, and is determined to work with animals when he is older. His 14-16 programme allows him to spend one day a week striving to achieve his dream away from his school, attending Myerscough on a Level One Certificate & Diploma in Practical Countryside Skills - Agriculture and Countryside.
The course will cover areas such as large animals, crops, land management and machinery over the two years.
Stephen says: "I really like animals so this is good for me. I have four chickens at home and I really want a dog!"
"I like being around animals and going to Myerscough allows me to do this. I work with big farm animals like sheep and cows and it's hard work doing things like checking their feet and cleaning them. They are the same size as me! We work with two farms and so get hands-on experience of life with animals.
"I am not sure I will be a vet when I am older but I watched a programme on RSPCA officers and I may try to go into that."
Myerscough College has a long tradition of working with schools, demonstrating the rewarding careers within the land-based and sports sectors. The College offers a wide range of ways that schools can work with them to support students of all ages and with a wide range of needs.
Back to news