Year 12 students invited to take part in a special biology quiz
Published

Tuesday 17 May
Students in Year 12 are invited to take part in a special biology quiz being held at Myerscough College.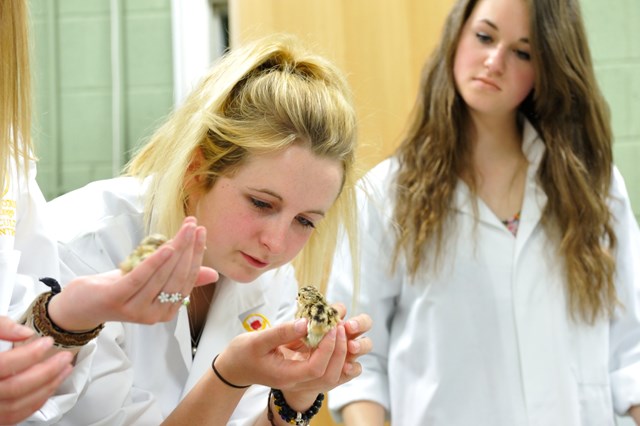 Myerscough's main Bilsborrow campus is the venue for the event by The North-Western Branch of the Royal Society of Biology.
Teams of four students either currently in Year 12, or on the first year of a Level 3 programme, are invited to take part in their Biology Quiz 2022. on Wednesday the 29th June 2022, from 9:30am – 3:30pm. 
The cost is £30 per team and the booking link can be found here
Or email caz_sharples@hotmail.co.uk
The quiz will take the form of ten 20-minute challenges, an outline of which will be sent out after your application has been confirmed. There will be a maximum of 25 schools and colleges competing on the day and prizes will be awarded to the top four teams.
Staff accompanying the students will have adequate provision for personal study or work, a tour of the college facilities and a CPD event, along with a plentiful supply of food and drink. We do ask students to bring a packed lunch or bring money to purchase their lunch from one of Myerscough's catering outlets.
Organiser, Caroline Sharples, said: ''We are very excited to be back, this will be our 21st quiz, and we are really excited to have a new venue this year.
''Myerscough College are hosting the quiz which will take place in their gardens, grounds, and facilities. This has given our quiz masters an amazing scope for the challenges.
''We are so pleased to be back running the quiz and hope you will enter a team of your students to take part in the challenges. It also gives students a chance to meet with their peers from other schools and colleges and to meet our quiz masters who come from a variety of biological interests and fields ranging from microbiology to marine biology and beyond!''