World-renowned horticulturalist to work with Walton learners
Published

Tuesday 24 Aug 2021
Students at Myerscough College's Warrington campus will soon be working with a world-renowned horticulturalist thanks to a new partnership.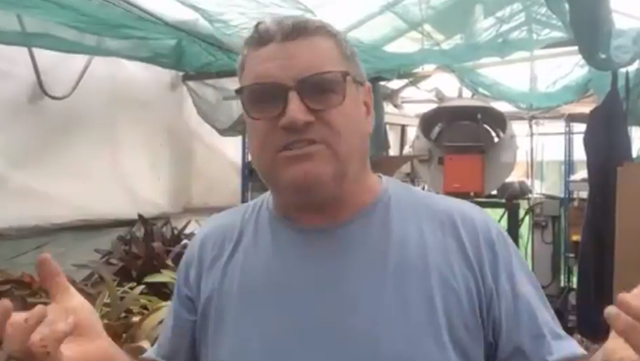 Myerscough has been based a Walton Hall and Gardens since 2019 and the centre is about to welcome its third academic cohort to start their study programmes in September.
The classroom and learning environment at Walton Estate was made possible thanks to a two-million-pound grant from the National Lottery Heritage Fund. Under normal circumstances, Myerscough College students are based in the stunningly refurbished glasshouses and Shippon yard, but due to the Coronavirus pandemic, and a move to online learning as a result, they new development remained under used.
With circumstances now beginning to return to normal again, Don Billington has been asked to move into the glasshouses on the site, where his collection will now live, as well as Don being on hand to work with the latest group of Myerscough horticulture students.
Don is a world-renowned Bromeliad expert, specialising in Bromeliads including Tillandsia, (air plants) and having three National Collections of Aechmea, Billbergia and Neoregelia. Don normally exhibits at flower shows across the summer and has multiple Gold Medal awards from RHS Chelsea, Hampton Court and other major events. The collection in question is bigger than that found at Kew, Wisley and Edinburgh Botanical gardens, making the move perfect for both Don, Walton Hall, and the Myerscough students, who will be able to get a unique, first-hand experience of dealing with such plants.
The collection will be open to the public as part of the move.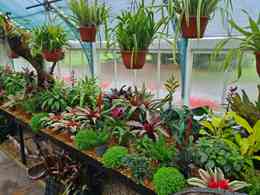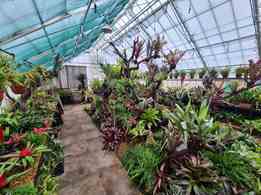 There is still time to apply to study at Myerscough College's Warrington Centre.
Plans for Myerscough to expand courses at a new centre in Cheshire were several years in the making, with the Walton Hall Gardens awarded the money for the renovation project back in 2017. Warrington Borough Council worked with Myerscough College, along with other partners, Walton Lea Partnership and the Friends of Walton Estate on the winning lottery bid, which included plans to restore the historic conservatory and stable buildings and transform the old buildings into a dedicated learning centre.
In September 2019, the first group of learners on animal and horticulture study programmes settled in to Myerscough life at their brand-new centre, providing a fantastic opportunity for the people of Warrington to engage in full time education programmes at the site.
The Walton Estate is a thriving public park attracting more than 200,000 visitors a year from across the north-west and further afield. The 32-acre site was purchased by Warrington Borough Council in 1941 and has been enjoyed as a park for the people of Cheshire since 1945.