Work at major championships kicks off busy year for Myerscough golf students
Published

Thursday 6 Oct 2022
Work at major events has kicked off a packed academic year for Myerscough College and University Centre's golf students.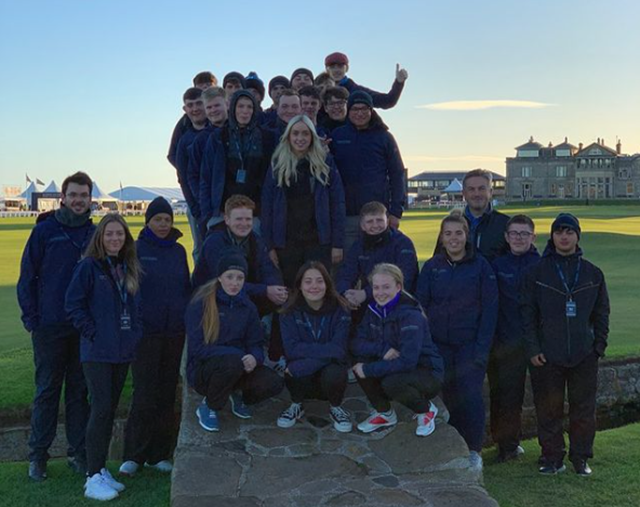 Last week, 32 students and staff headed to Scotland to work at the Alfred Dunhill Links Championship in St Andrews, for an 18th successive year to assist with scoring operations for the week on the DP World Tour.
The students and staff assisted with the on-course scoring during the week, operating 'inside the ropes', in an unforgettable industry experience.
Earlier in the new term, a mixed working group of further education and degree level students attended the BMW PGA Championships at Wentworth in Surrey, the flagship event of the European Tour calendar.
The students and staff assisted with the on-course scoring during the week, again operating 'inside the ropes', and proudly undertaking the role of walking carry-boarders for the highlight groups of the event, getting up close with some of the game's biggest names.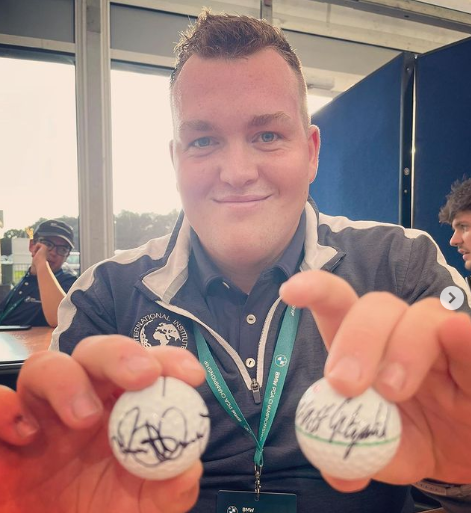 Students can now look forward to the rest of the year packed with many further activities to complement their study programmes, designed for them to gain valuable work experience in the golf industry while at the same time getting the chance to get up close and personal with some of the sport's best players.
Course leader, Rick Daniels said: ''It's been a great start to the academic year and it's great to work at these events again.
''For almost twenyty-five years, our management programme has provided a wide view of the golf industry. We try and work at as many key events in the calendar as possible and in the past these have included the Ryder Cup, the Portugal Masters, as well of course as Dunhill and the BMW PGA Championship.
''Students leave Myerscough with a sector-leading qualification and transferrable skills that can be used outside of the golf industry, such as marketing, event management, finance and human resources.''