WATCH: Myerscough golf student wins £5,000 in YouTube challenge
Published

Tuesday 18 April
A University Centre Myerscough golf degree student has won a cool £5,000 in an epic online challenge.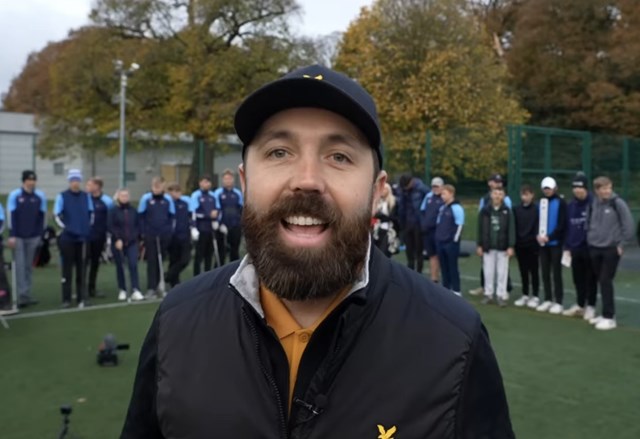 The challenge was set by former student Rick Shiels, for his popular YouTube channel, which currently has more than 2.5million subscribers.
Rick recently returned to Myerscough's main Bilsborrow campus, where he was a golf student from 2002-2004, to shoot a video with a group of 20 golf degree students, where he set them a series of indoor and outdoor challenges, with the winning student pocketing £5,000 in cash.
Watch what happened below:
We thank Rick for being so generous with the time he spent with our students, and of course, he's generosity of offering the prize money.
Places are still available to study a range of golf programmes at school leaver and degree level in September at Myerscough College and University Centre
Related: WATCH: Rick Daniels chats all things Myerscough golf with Rick Shiels