Warrington students say #Thankstoyou National Lottery players for Walton Hall centre
Published

Friday 20 Nov 2020
Staff, partners and students at Walton Hall and Gardens have come together to say #Thankstoyou to all of the players of the National Lottery.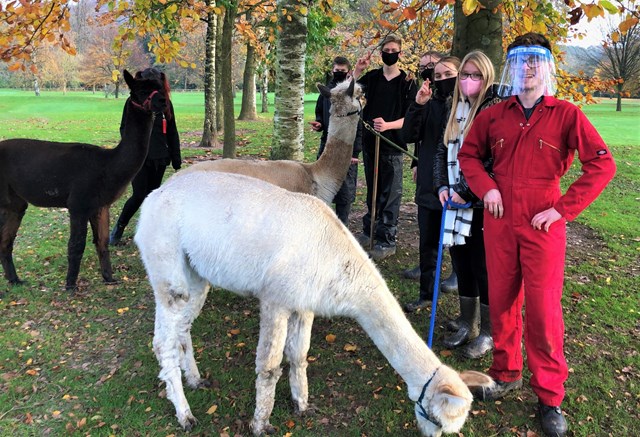 The great classroom and learning environment at Walton Estate has been made possible thanks to a two-million pound grant from the National Lottery Heritage Fund. Myerscough College students are in their second year at the centre, based in the stunningly refurbished glasshouses and Shippon yard. The site is also used by Supported Adult Learners from charity, the Walton Lea Partnership.  
Plans for Myerscough to expand courses at a new centre in Cheshire were several years in the making, with the Walton Hall Gardens awarded the money for the renovation project back in 2017. Warrington Borough Council worked with Myerscough College, along with other partners, Walton Lea Partnership and the Friends of Walton Estate on the winning bid, which included plans to restore the historic conservatory and stable buildings and transform the old buildings into a dedicated learning centre.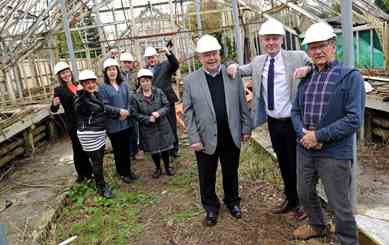 In September 2019, the first group of learners on animal and horticulture study programmes settled in to Myerscough life at their brand-new centre, providing a fantastic opportunity for the people of Warrington to engage in full time education programmes at the site.
The stable yard, once occupied by Lady Daresbury's prized Kerry cattle, became classrooms and offices, with the historic conservatory and vinery used as teaching, growing and display space. The students also carry out project work on the Walton Estate and in the Children's Zoo as part of their course, working daily with the zoo rangers feeding, cleaning and caring for animals, while Walton Lea designs and maintains the display bedding opposite the conservatory and the pots in the Heritage Yard. They also lend a helping hand to other estate wide projects too.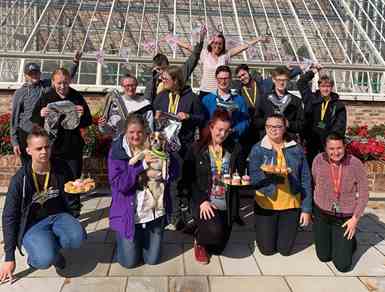 The Walton Estate is a thriving public park attracting more than 200,000 visitors a year from across the north-west and further afield. The 32-acre site was purchased by Warrington Borough Council in 1941 and has been enjoyed as a park for the people of Cheshire since 1945.
Meanwhile, The Walton Lea Partnership is a charity that provides supported employment for adults with learning disabilities, mental health problems, mobility issues and early onset Alzheimers. Meanwhile, The Friends of Walton Estate is an active volunteer group who share a common belief in the value of open spaces and a particular love of Walton Estate.
You can keep up to date with what's going on at the new Walton Hall campus by liking their Facebook page 
by Dave Salmon
DSalmon@myerscough.ac.uk 
Back to news