SUCCESS STORY: Golf alumni Jake sets Miami course record
Published

Wednesday 4 Nov 2020
A recent Myerscough College golf studies student is making waves in the next stage of his career.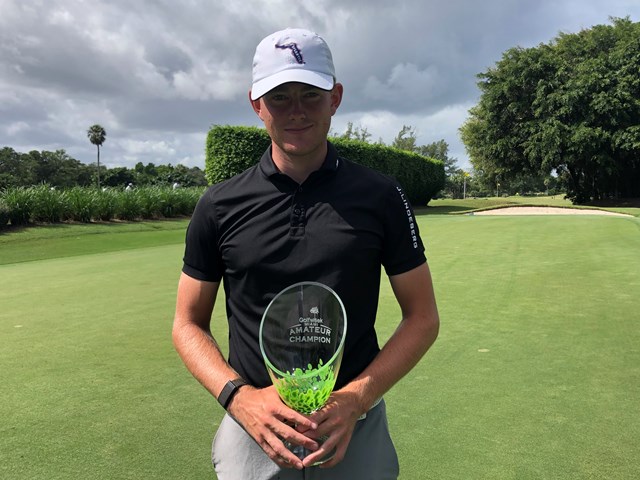 Jake Hibbert completed a Level 3 BTEC in Golf Studies at Myerscough College last year, and has since gone on to the USA, where he is currently a Freshman on the Florida Atlantic University Golf Team, where he is also studying Business Management.
Last week, 19-year-old Jake set a new course record on the way to winning the Golfweek Miami Amateur tournament.
Read more here:
Jake Hibbert brought Miami Shores Country Club's standing course record off the wall on Friday. In fact, Hibbert was still signing his scorecard when a framed, faded round of 62 preserved in the golf shop was brought out for his inspection. "He didn't even birdie the first," Hibbert noted, examining Greg Kopf's round of 9 under from 2007.
While he was a Myerscough College student, Jake was a part of the successful team that won back-to-back national AoC Sport Open Golf Championships at St Andrews, in 2018 and 2019.
Craig Lea is the Head PGA Fellow Professional at Myerscough College says: ''We have a proven track record over a number of years now of the programme here is working. I'm sure that in the years to come we'll have a number of players making it big.
''We have an increasing reputation with the right processes in place, do things right and the success we've had already nationally and at county level builds awareness of what we're about as a coaching programme.
''Here at Myerscough it's all about giving students the best opportunity to be the best they can be.''
by Dave Salmon
DSalmon@myerscough.ac.uk 
Back to news