SPECIAL FEATURE: Ullswater partnership boosts Cumbrian land-based careers
Published

Monday 15 Nov 2021
The first cohort of students have settled in well to an exciting, new, land-based educational offer for Cumbria.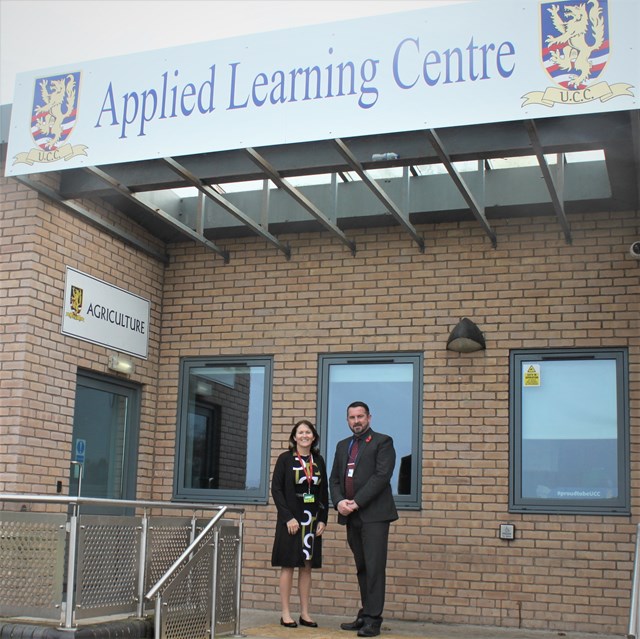 Leaving school this summer? If you live in Cumbria and dream of a career in agriculture, animal care or arboriculture, then join the Myerscough family this September!
Come along to our Course Advice Morning at Ullswater Community College, Wetheriggs Lane, Penrith on Saturday, March 19th (SAT NAV: CA11 8NG) to find out more!
Myerscough College stepped in following the announcement of the closure of Newton Rigg College, to provide a continuity of study for existing and prospective students in the land-based sectors.
In September, agriculture, animal studies and arboriculture post-16 school leaver programmes commenced as a partnership between Myerscough College and Ullswater Community College, in Penrith.
Students follow an innovative, blended learning model where learners still live at home, while enjoying the benefit of quality, local, academic study, with theory and classroom sessions in Penrith, combined with additional weekly travel to Myerscough College's main Bilsborrow campus, near Preston, where for animal and agriculture students, practical elements are taught in state-of-the-art, sector leading facilities.
These include a state-of-the-art, multi-million-pound Food and Farming Innovation & Technology Centre ('FFIT'), the only one of its kind in the UK, and a specialist rural skills centre and animal studies centre.
The collaboration recognises the importance of the future of the land-based sector, and in particular, the agriculture, animal management and arboriculture sectors to the county, and how vital it is that the next generation have the best possible opportunity to obtain high level qualifications locally, while in addition, the programmes provide a genuine and exciting solution for any other students from across Cumbria, who had perhaps previously felt full-time study so far from home was too much of an obstacle.
Rosanna Roberts is studying a Level 3 programme in Agriculture, and is also the group's student course rep.
She said: ''I love working with animals and being outside, and I've always had a passion for agriculture. I saw the course, it's close to home, and I thought it was a good opportunity.
''On our main practical days (at Myerscough's Preston campus), we undertake a combination of tractor and livestock work, while our other days are a mixture of classroom based theory, and also going out locally (within Cumbria) for activities such as goat milking, estates work, fencing, hedging, and health and safety.
''The blended learning was hard to get into at first but it was just a case of getting into a routine that we felt happy with. Now it's going well and we're really enjoying it. We like the mixture of classroom and outdoor activities.
''I'd like to work in agriculture once I've completed my studies, perhaps as a business farm manager or something similar.''

(Above: Rosanna Roberts)
Also on the Level 3 programme is JJ Pattinson. He said: ''It's an interesting course, I'm learning lots to improve my agriculture knowledge further.
''I have a passion for agriculture and live on my family farm, which I hope to take over the running of in the future, and use my skills to expand the business further.
''The mixture of learning is good and it adds good variety to the week. I particular enjoy the beef handling system we're working with, as that's something I've not experienced before.''
Head of Centre is Rachel Waterhouse - Assistant Head of Area - Further Education (Land-Based) – Penrith. She said: ''It's been very exciting so far with lots going on!
''The groups of students are great and we've been really lucky with some amazing learners who have enrolled across our programmes. My students are loving the practical experience of using state of the art facilities (at Myerscough's Preston centre) every week. They rave about it and love the staff there.
''Some learners may have a been a little apprehensive about the travel, but the students make it work well. There are early starts on practical days but it's so worthwhile, and they have a fantastic time.
''The partnership with Ullswater Community College is working really well. There have been no major issues, and we've been warmly welcomed.''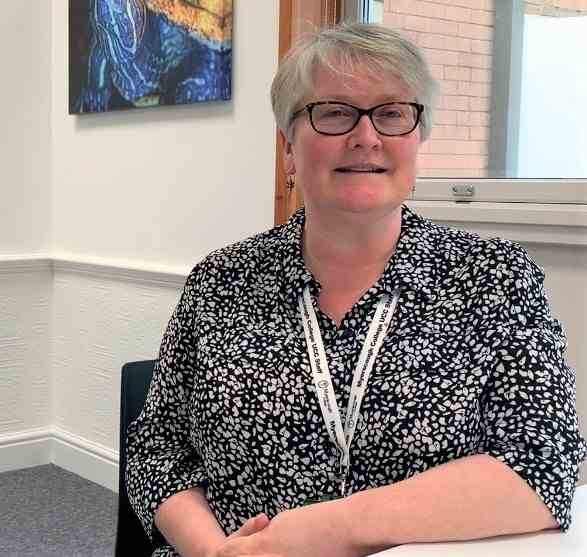 (Above: Rachel Waterhouse)
Alison Robinson, Chief Executive and Principal of Myerscough College, said: "In 1980, there were 50 land-based colleges across the UK, but this has fallen to just 11 specialist land-based colleges and 22 other general FE colleges with specialist land-based facilities.
''Students have settled in quickly and are really happy and enjoying their course. It's great to see the partnership (with Ullswater) working.
''Since we stepped in to facilitate the continuation of land-based provision in the county, and we'll be here for as long as we're needed and wanted by the Cumbrian community. We see this as a great opportunity to now grow the provision in these fantastic facilities both at Ullswater and our main Preston campus. It means the students have the best of both worlds.
''The students are talking really positively about their experiences already. The travel is only one day a week so isn't too arduous. The welcome from Ullswater Community has been great and the headteacher (Stephen Gilby) has been incredibly positive and supportive.''
Stephen Gilby, Head of Ullswater Community College, said: ''It's been fantastic having Myerscough students here at school and within the Penrith community. We've had lots of positive feedback so far.
''It's great that land-based provision can continue in Cumbria and the collaboration is already starting to bear fruit across the three subjects on offer. The students have adjusted well to their routines.
''The learning model is the full experience. Our school here at Ullswater is enormous which further adds to their experience, meaning there are plenty of opportunities for enrichment and study, and the strong offer at both sites is a real strength of the programme.
''In spite of all the challenges both organisations have come out really well from this and students have a really good experience. We're going to be here well into the future and we encourage people to apply for 2022 and beyond.''