#NAW2021 - Tottenham Hotspur choose Myerscough College for sportsturf apprenticeships
Published

Thursday 11 Feb 2021
Tottenham Hotspur Football Club is the latest Premier League football club to choose Myerscough College as their sportsturf apprenticeships delivery partner.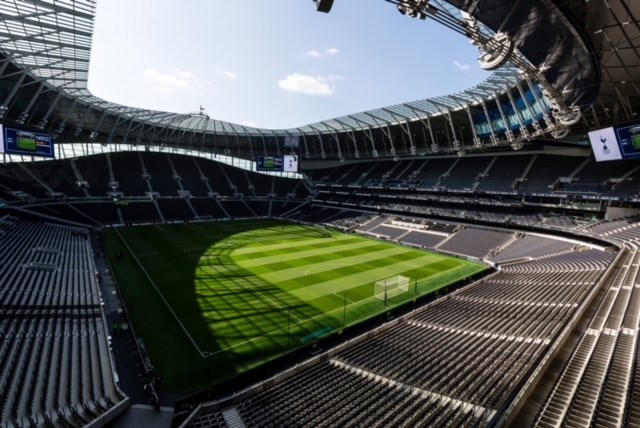 Myerscough College has a long, proven track record of delivery in the sector and is one of the world's largest providers of sportsturf education.  This week sees the advertisement of the first opportunity within the grounds team at Tottenham Hotspur, with apprenticeships a key driver at the North London club in attracting new entrants into the industry, as well as helping to upskill and succession plan with existing staff.
The apprentices will have the opportunity to work at the world-class Tottenham Hotspur Stadium and the club's state-of-the-art training facility, with exposure to some of the highest standards, latest equipment and technologies within the Grounds Management industry. 

Darren Baldwin, Tottenham Hotspur's Head of Playing Surfaces and Estates, said: "Apprenticeships give us the chance to recruit new members of our team with fresh ideas and a passion for the industry, while we can develop them so they can understand our vision in order to meet our high standards. This will be a significant long-term investment from the club which will also enhance our succession plan.
"Myerscough College come highly recommended, and we look forward to seeing our apprentices develop, and hopefully progress within the Club. We have some exciting future plans, both within apprenticeships and other technical industry training with Myerscough College. We know our apprentices will play a big part in our team's future successes."
Lee Price, Employer Services Manager at Myerscough College, adds: ''We assist employers across the country to recruit and train apprentices. It's fantastic that Tottenham Hotspur has chosen us as their sportsturf apprenticeships provider, and I am looking forward to seeing the journey apprentices take as they develop in their new roles within the club.
''Apprenticeships are an amazing way for people to start a career and I know the team at Tottenham Hotspur will provide a first-class training and development environment. This really is an amazing opportunity, and we are looking forward to meeting and training the new apprentices.
"If any employers are unsure about apprenticeships, or the recruitment process, then they can get in touch with our expert Employer Services Team who will support them every step of the way. This service is completely free of charge to all businesses choosing Myerscough College as their apprenticeships provider."
For more information on apprenticeships or other training at Myerscough College please contact Employer Services on 01995 642255 or email employerenquiries@myerscough.ac.uk