Myerscough veterinary nursing students succeed at Central Qualifications examination centre
Published

Monday 25 Jan 2021
Veterinary nursing students from Myerscough College have successfully completed Objective Structured Clinical Examination (OSCE) assessments at the Central Qualifications (CQ) examination centre in Suffolk.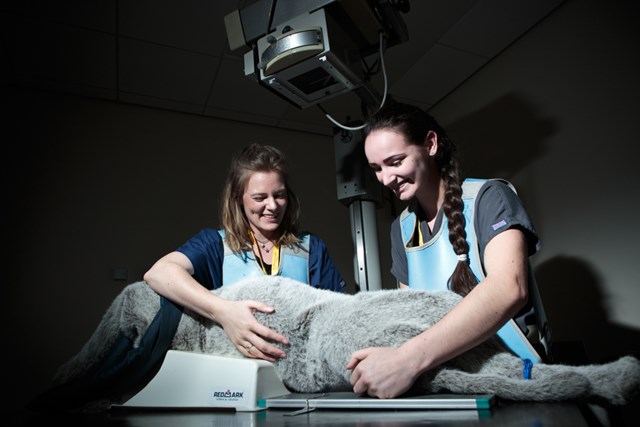 The OSCEs, which took place between 4-7 December 2020, saw 43 candidates undertake the assessments which test the practical skills within the RCVS Day-One Skills for veterinary nurses.
For CQ, this is yet another achievement; having been recognised as the first veterinary nursing End Point Assessment Organisation to offer COVID-secure assessments so that apprentice veterinary nurses can qualify and register as RVNs.
Claire Bloor, Head of Area – Veterinary Nursing and Farriery at Myerscough College and University Centre, shared her delight in the success of the students: "I would like to thank my fantastic team at Myerscough School of Veterinary Nursing for preparing the students for these Central Qualifications OSCEs; students who had been preparing to sit with City & Guilds.
"I would also like to thank Central Qualifications for accommodating my students for these OSCEs. This was the first time any of Myerscough's student veterinary nurses had undertaken CQ OSCEs, and it was an exceptional set of results. They should be extremely proud of themselves and their achievements. I certainly am."
Despite the considerable challenges that the education and examination sectors have faced since the start of the COVID-19 pandemic, CQ have consistently worked alongside government guidance to ensure that veterinary nursing students can continue in their assessments.
"We're delighted at the success of the Myerscough students," said William Barrow, Operations Manager at CQ. "We wish them all the best in their veterinary nursing careers."