Myerscough to make EYBL return for 2022-23 season
Published

Monday 23 May 2022
After a two-year absence due to the COVID-19 pandemic, Myerscough Basketball Academy is finally making its return to the European Youth Basketball League (EYBL) by committing to the 2022-23 season.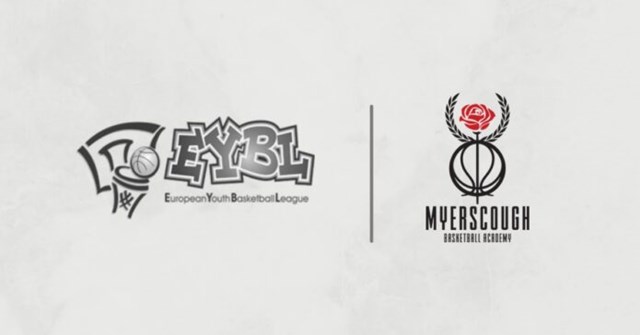 Following the 2019-2021 season which saw Myerscough claim the regular season crown, the Academy re-signed with the European competition for an additional two years, but basketball – and international travel – was put on pause.
"It is safe to say that we have missed the competition and the experience that the EYBL provides, so it means a huge amount to be heading back out to Europe," said Myerscough head coach Neal Hopkins. "That season (2019-20) was the best we have ever had – to win the regular season and progress to the SuperFinal again spoke volumes about the progress that we had made.
"There was certainly some unfinished business at the end of the season both abroad and domestically and I know our guys would've risen to the task if given the chance. To be able to be back on that stage and give a new group a chance to re-establish ourselves and work towards a new set of goals with their own challenges will be exciting."
Myerscough amassed a 26-5 regular season record and a 27-7 mark overall in its initial two years in the league, which included booking back-to-back trips to the SuperFinal. The Academy finished fourth at their first-ever appearance at the year-end showpiece event, but never got a chance to play in the 2020 SuperFinal that was cancelled.
By virtue of its 14-1 record during the 2019-20 season, Myerscough made history by becoming the first British basketball team at any level to win a season-long European competition. Sco swept Stages II and III and strung together a 12-game winning streak in the process.
Despite previous success, the return will mark a new beginning for Myerscough in the competition. That will pose new challenges, but the Academy is no stranger to Europe having made numerous trips to the HNBT Tournament in Holland and the Cherbourg International Tournament in France.
Each trip has been about leaving a foot-print on the continent and to represent British Basketball not only measured by wins and losses, but by relationships with other established clubs and coaches.
"I honestly think that this is a total reset," said Hopkins. "We are two years removed from the title-winning year and a lot has changed. Our mantra was to go to Europe and earn credibility as a programme—which we did—and we will head back to Europe as a programme that is now known, but in reality, we will be back at the beginning with a new group of players. You really need continuity at that level to be successful and will work towards that over the next few seasons."
The competition, which is a 15-game regular season staged over three phases before culminating in a four-team final, features some of the top under-20 players from EuroLeague, Champions League and Europe Cup established clubs.
Myerscough student-athletes have combined for four EYBL All-Star Five selections. During the 2019-20 season, Bradley Kaboza became the first Academy product to be named stage MVP when he received back-to-back awards following Stages II and III.
"The benefits of the EYBL have been well documented by our alumni. The EYBL had a huge bearing on them as players but more importantly on their development as a person," said Hopkins. "The experience is immense and will give memories that last a lifetime.
"It is a huge challenge on a number of levels but one that has really helped in shaping the pathway for those who have been through it. To experience playing at an unfamiliar level against teams with a huge history is a privilege, the EYBL is an amazing opportunity."
For more information about the EYBL, visit: www.eybl.lv