Myerscough students prepare to tee-off at junior golf's 'major'
Published

Thursday 28 Oct 2021
Two Myerscough College students have been selected to play in the biggest junior golf competition in Europe.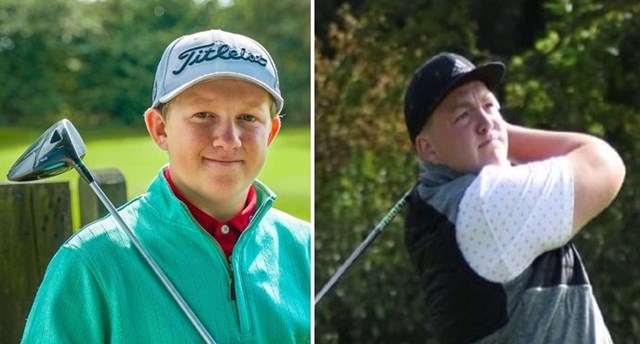 16-year-old Callum Moncur, Level 2 BTEC Certificate Sports Studies, and Jack Clare, Level 3 Golf Studies, have qualified for a place at the finals of the Junior Golf Championship, which is taking place at the Alcaidesa Links Resort, Cadiz, Spain, next month.
The event has helped launch the careers of some of the best British and Irish junior golfers, notably Justin Rose, Luke Donald and Sky Sports presenter Nick Dougherty. The event, at the end of November, will be broadcast on Sky Sports Golf.
Callum, who is also junior captain at his local club in Darlington, plays off a handicap of just +1, and plans to study at Myerscough for the next couple of years before aiming to secure a golf scholarship to an American university – the stepping stone to becoming a world-class professional golfer.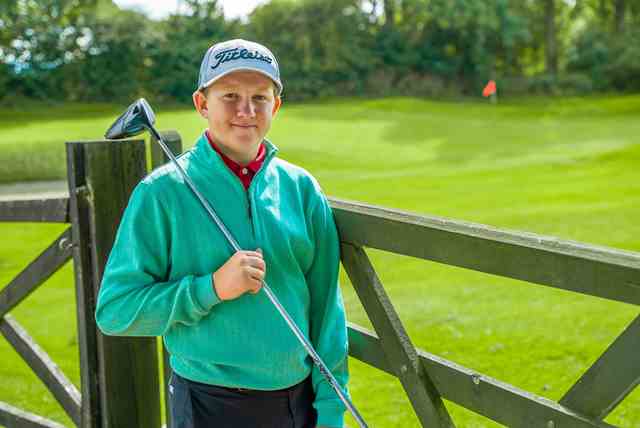 As well as reaching the finals of the European Junior Open, Callum has also won a number of regional tournaments - including the Northern Junior Tour, AMA 2020 PPO Tour and the 2021 Rockliffe Masters.
Callum has had a number of setbacks on his road to success. His sponsor was forced to pull their funding. Then in another blow, his family car was broken into and several thousand pounds worth of vital training equipment was stolen while he was away competing in a tournament.
To achieve his dream of turning professional, Callum has been fundraising to pay for his attendance at tournaments, additional equipment, accommodation and travel expenses.
He was a GoFundMe page which you can find here
Callum said: ''Golf runs through our family and I started playing just a few years ago and really enjoy it.
''I was planning on trying to continue my development in the USA, but a family friend told me about the opportunities here (at Myerscough). Being a Level 2 student, it's great that I get to experience a range of other sports as well as golf, and there's plenty of practical sessions as well as time in the classroom.
''I need to continue to play in tournaments to build up my experience, and by attending Myerscough College I will get the expert tuition I need to perfect my skills.
''Unfortunately, golf is a rich man's sport and if I am able to secure a scholarship to Golf University as a result of my hard work, I have every faith I can have a bright future on the green."
Lecturer, Andy Eminson-Smith, added: ''Callum has settled in really well.
''He gets involved with everything and is a pleasure to be around. He's a real character. Sometimes for students on a Level 2 programme it can be a bit disheartening when they want to study at Level 3, but he's knuckled down and working hard.
''There are loads of positives (of doing a Level 2 course) and it can open up many different pathways if students work hard. Grades don't matter as long as you're determined to reach your goals, as Callum is proving.''
Jack plays off a handicap of +6.5, and is currently on a Level 3 BTEC Extended Diploma, after which he could then progress on to a full Ba (Hons) Golf Management degree programme. In addition to his studies Jack works at the Tee Time golf centre in Bispham, and is a member at Fleetwood Golf Club.
Jack's tutor, Gavin Forsyth, said: ''Jack has been working hard on his golf since returning in September in the hope that he can have a real peak at the end of the season.
''Jack has taken advantage of our recent visits to Pleasington & Lancaster Golf Clubs to really hone his long game, so he can find the fairways in Spain.''
We wish both Callum and Jack the very best of luck in the tournament!
Find out more about Jack's Level 3 Golf Studies programme here
Find out more about Callum's Level 2 Sport Studies programme here