Myerscough students come clean for charity
Published

Friday 24 June
Students from Myerscough College have been raising funds for Rosemere Cancer Foundation by cleaning cars belonging to fellow students and staff.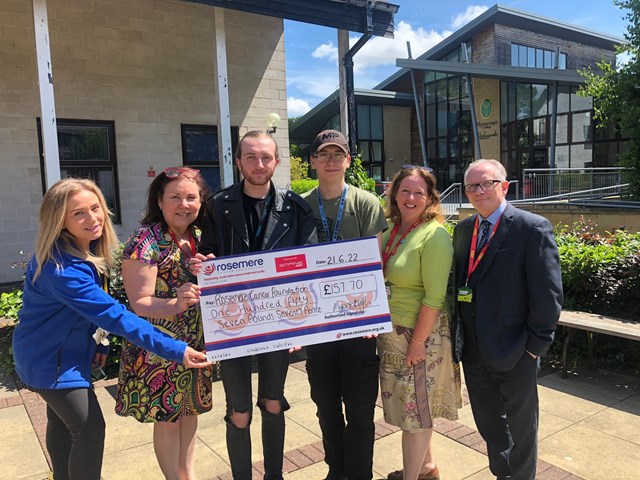 The charity's events and community fundraiser Yvonne Stott visited the college to accept the donation.
Rosemere Cancer Foundation works to bring world class cancer treatments and services to cancer patients from throughout Lancashire and South Cumbria being treated at Rosemere Cancer Centre, Lancashire and South Cumbria's specialist regional cancer treatment and radiotherapy centre at the Royal Preston Hospital, and at another eight local hospital cancer units across the two counties.
The charity funds items beyond NHS means such as cutting edge equipment, clinical research, staff training and innovative services to make cancer patients' treatment journey more effective, comfortable and stress-free. For further information and to make a donation, visit www.rosemere.org.uk
The photo shows Yvonne receiving a cheque for money raised from students Jack Currie and Damien Busby, Evie Thompson, inclusive learning advisor, Sarah Cuerden, tutor, and course leader David Parkinson.